APCC commits to supporting Rough Sleeping Strategy
Police and crime commissioners are set to take a lead in eradicating homelessness by driving collaboration and sharing best practice across policing, according to the latest Government strategy.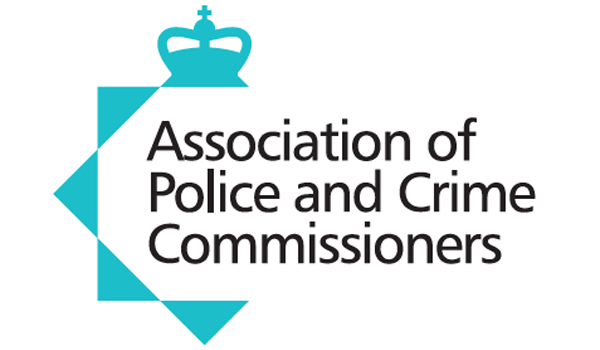 Published by the Ministry of Housing, Communities and Local Government on Monday (August 13), the Rough Sleeping Strategy said the Association of Police and Crime Commissioners (APCC) has committed to lead this issue nationally through better join up of relevant national portfolio leads, including the PCCs who coordinate activity on Local Partnerships and Policing, Alcohol and Substance Misuse and Mental Health and Custody.  
The document, which sets out an ambition to end rough sleeping entirely by 2027, highlighted the greater risk of human slavery, violence and suicide posed by homelessness and the vital role policing plays in protecting vulnerable people  
It said a National Police Chiefs' Council trial currently under way in Brighton and Hove will inform national practice. 
Over the next year, the project will test how the police identify those at risk of homelessness, the action taken to refer individuals, and how information sharing can be improved to prevent poor outcomes for vulnerable individuals. 
The APCC said the strategy recognised the "need for a strong partnership approach across public services …  to address the multiple complex needs that all too often sit behind the unacceptable human tragedy of rough sleeping".  
The APCC announced it will hold a roundtable event in autumn 2018 which will encourage leadership among the police. Based on initiatives given in the Rough Sleeping Strategy, the roundtable "will seek to drive collaboration and the sharing of good practice". 
Also noted was that homeless people frequently do not report crimes to the police due to the belief that nothing will be done about it.  
The strategy, funded by £100 million pounds, will see frontline staff trained  on how to interact with those under the influence of substances, identifying and supporting victims of modern slavery and domestic abuse, as well as how to effectively support LGBT people who are homeless. 
The average cost of a homeless person to the public sector can be as much as £21,000 and is around four times as much of an average person – excluding benefits – which can be as little as £7,000. 
APCC National Leads commenting on the Rough Sleeping Strategy said: "The Government's Rough Sleeping Strategy is an important recognition of the need for a strong partnership approach across public services, businesses, charities and communities, to address the multiple complex needs that all too often sit behind the unacceptable human tragedy of rough sleeping on our streets. Whilst there are many disadvantages and harms associated with rough sleeping, including exposure to appalling violence, abuse and in some cases exploitation, the devastating impact on life expectancy is the starkest reminder of all that urgent action is required. 
"Mental health and addiction in particular are critical issues that cannot be solved by policing alone, and it is clear that the support and interventions offered across the criminal justice system, particularly with 'Through The Gate services', could be much better and need to be much better. 
"Police and Crime Commissioners are working with partners across England and Wales to identify and support effective solutions which keep vulnerable people safe from harm and can make a long-lasting impact in people's lives. The APCC will consider how the measures announced today can help with this work, as well as looking at what more needs to be done; we look forward to sharing our learning at the dedicated rough-sleeping roundtable with Ministers later this year, and over the intervening months." 
Communities Secretary, Rt Hon James Brokenshire MP, said: "It is simply unacceptable that people have to sleep on our streets and I am determined to make it a thing of the past. 
"Whether people are at risk of rough sleeping, already on the streets or in need of settled accommodation, we now have a solid plan to help the most vulnerable in our society."