APCC chair committed to 'getting a good deal for policing' from Spending Review
The chair of the Association of Police and Crime Commissioners (APCC) has reaffirmed his commitment to "getting a good deal for policing" ahead of the Chancellor's Spending Review, due to be revealed later today (November 25).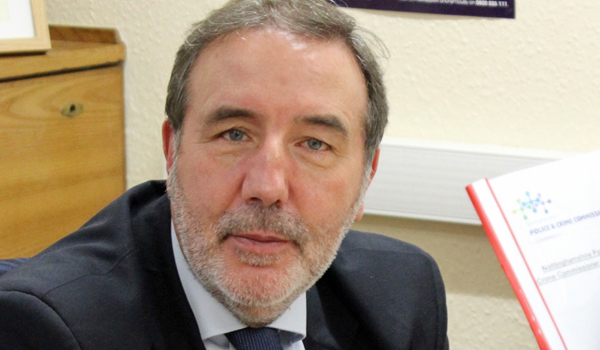 Ahead of his statement, the Chancellor has insisted he is not planning a return to "austerity" and would continue to support the economy as it sought to recover from the fall-out from the pandemic.
Unusually, because of the economic uncertainty caused by the virus, most government departments will receive only a one-year spending allocation rather than the usual multi-year settlement.
APCC chair Paddy Tipping, the police and crime commissioner for Nottinghamshire, said: "We've got to make the case. We've got to make sure that there are sufficient police officers, that numbers continue to grow, because we want to bring crime down. And that's really important right now because we are living through exception times where Covid had affected everyone's lives. So it's about fighting crime and it's about keeping our people safe in their communities.
"At the end of the day, you need the right finance to make that happen and I'm determined to get a good deal for policing."
The Spending Review is expected to include a new round of public sector pay restraint – with wages for more than four million workers capped or frozen altogether, with only frontline NHS doctors and nurses expected to be exempt.
Figures released last week showed that public sector debt had passed the £2 trillion mark for the first time in UK history – taking it over 100 per cent of national income.
The moves have angered the Police Federation of England and Wales and other unions, which say public sector workers bore the brunt of austerity cuts after the global financial crash and that to freeze their pay when so many have been putting their lives at risk during the pandemic would be "a slap in the face".