Anti-terror police in London to get £50m HQ to tackle terrorism
Plans for a dedicated base to keep officers "on hand" in response to the UK`s heightened terror threat have been unveiled.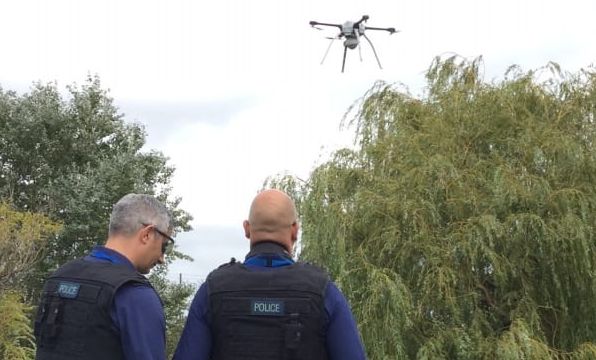 Plans for a dedicated base to keep officers "on hand" in response to the UK`s heightened terror threat have been unveiled. The estimated £50 million HQ for armed officers is one of a series of measures designed to protect the public from any future terrorist attacks. The new base will house at least 200 officers and contain a practice firing range, weapons storage and other facilities designed to enable the force's firearms` specialists to hone their shooting and decision-making skills. Details of the proposals – submitted by the Metropolitan Police Service (MPS) to the Mayor's Office for Police and Crime (MOPAC) – emerged as the force announced it had begun an eight-week trial using drones to support firearms operations and other police actions in London. The MPS said the Aeryon Skyranger drone, borrowed from Sussex Police, would also help deal with incidents such as high-risk missing people, serious traffic collisions, searches for suspects and the identification of cannabis factories. Disclosing the decision to set up a firearms base at Limehouse in east London, MPS Deputy Commissioner Craig Mackey said the force needed new sites for its armed officers and had already built a new firearms range at Hendon. But the new Limehouse base would ensure that officers were easily available to tackle both terrorist incidents and other crimes in which guns might be involved. He added: "The reality is that when you have the sort of firearms capability we have, you have to accredit and train people regularly. "The firearms range at Hendon is up, but it's not just that one. As we redevelop in the east of London we are looking at a similar type of capability at Limehouse. That's about making sure we can keep those officers trained, accredited, and up to the standards they need to be, and available." Mr Mackey said the projected £50 million cost was a "place marker" figure and that the eventual bill could be either higher or lower. Other non-firearms officers would also be stationed at Limehouse, which will be built as part of a wider overhaul of the MPS`s property portfolio under which more than 250 buildings will be disposed of and a smaller number of new stations developed to take their place. "You will see buildings that are multi-functional, that have uniformed operational officers, custody facilities, where we put road policing units, that's the sort of thing that Limehouse will be," Mr Mackey said. The MPS`s armed officers will continue to train at a firing range in Gravesend. The opening of the Hendon range has given the force extra capacity but the centrally located Limehouse base will represent a further significant step up. The Limehouse base will replace the existing MPS firearms base in Leman Street in the City of London which is reportedly to be sold off. A firm date for the construction of the new building has yet to be set but it is part of a five year plan by the MPS to transform the shape of its property portfolio. The decision to establish the new firearms base comes as the MPS continues to expand its firearms capability through the recruitment of 600 extra armed officers. Once completed that will take the total number of armed officers employed by the force to 2,800. The need for a rapid armed response has been illustrated by the tragic incidents at Westminster and London Bridge in particular, as well as by attacks overseas in Barcelona and elsewhere. News of the new base comes 100 days after the London Bridge attack when armed officers rushed to the scene to confront and kill the three Daesh attackers within eight minutes. Earlier this week the MPS also unveiled its new strategic `weapon` to counter mass-casualty terror attacks by vehicles targeting crowds. The new spiked net is designed to stop vans and lorries weighing up to 17 tonnes – literally in their tracks. The hostile vehicle mitigation equipment, known as Talon, can be deployed by two officers in less than a minute.