Anti-fracking protests cost police £13 million, NAO report reveals
Three forces in the north of England – Lancashire Constabulary, North Yorkshire Police and Nottinghamshire Police – have spent more than £13 million over the past two years on providing security to fracking sites, according to a new report from the National Audit Office (NAO).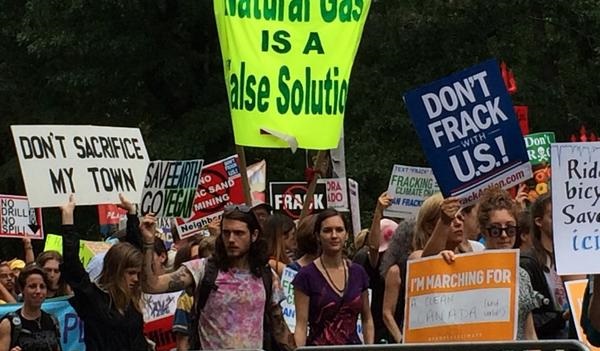 The biggest cost fell on Lancashire Constabulary, which spent £11.8 million between January 2017 and June of this year policing a site at the Preston New Road near Blackpool where shale gas company Cuadrilla has been active.
Up to 100 officers from the force were present at the site every day until June this year when operations were suspended following a series of earthquakes and tremors. The officers had been managing anti-fracking protests, traffic disruption and general public safety.
In 2016, the Cabinet Office said it expected that up to 20 wells would have been fracked by mid-2020, but only three have been fracked to date. Site operators have said the system to protect against the risk of earthquakes is stricter than that used internationally and claim that this has hindered their ability to develop the industry, the report said.
Fracking is the process of extracting gas and oil from shale rock wells by using highly pressurised water, sand and chemicals.
Lancashire Constabulary has so far recouped just under half of the £11.8 million from the Home Office and plans to make another application for special grant funding for the current financial year.
Lancashire's police and crime commissioner Clive Grunshaw said: "The decision to frack in our county was borne in Whitehall and expectation on Lancashire Police to cover the costs of this decision was not a fair deal, so I am pleased this has been recognised and additional costs for this operation are being met by the Home Office."
He added: "I have always maintained that the police budget, from which we have had to save £84 million since 2010, should be spent on policing services to keep people safe."
The NAO said that in addition to the cost to the police, fracking had already placed financial pressures on local authorities and a range of government departments and regulators. The full costs of supporting fracking to date are not known, but the NAO estimates that at least £32.7 million has been spent by public bodies since 2011.
The NAO report notes that public support for shale gas development is low and has reduced over time.
It said: "Concern has centred on the risks to the environment and public health from greenhouse gas emissions, groundwater pollution and fracking-induced earthquakes, as well as the adequacy of existing regulations."
A government public attitudes survey found opposition to shale gas development increased from 21 per cent to 40 per cent between 2013 and 2019.