Another child 'could be killed' in abuse linked to faith and belief
Abuse related to witchcraft and demons is being "hidden in plain sight" because it is not properly understood, it has been warned.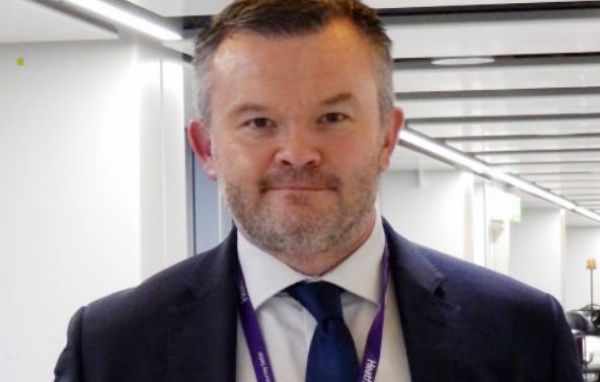 Thousands of youngsters in Britain face the threat of harm because relatives fear they are witches or possessed by evil spirits.
And another child could end up being be murdered if efforts to prevent child abuse linked to faith and belief (CALFB) are not urgently stepped up, a policing lead argues.
Forces cannot "arrest our way out of the issue" as CALFB is a harmful cultural practice which can also have links to honour-based abuse and female genital mutilation (FGM), says Inspector Allen Davis, who heads the Metropolitan Police Service's (MPS) response.
Insp Davis added: "We're not recognising the signs, we're not sharing the information, we're not identifying people who are vulnerable.
"CALFB is not confined to any one faith, community or nationality. As with many traditional harmful practices the abuse is hidden, may not be recognised and is often not reported.
"As with the concept of honour abuse, these beliefs are widespread and are used as a form of coercion and control for not only children but also adults."
Ongoing partnership work to respond to these complex issues and the coordination role of the National Working Group on CALFB – supported by the Department for Education – is seen as vital as it brings together statutory agencies and third sector organisations, including Afruca, Victoria Climbie Foundation, Churches Child Protections Advisory Service, Barnardos National FGM Centre and the NSPCC.
The first ever Government statistics in the 2017/2018 Children in Need Census showed that witchcraft and possession were linked to almost 1,460 potential abuse cases across the UK in a single year but the figure is thought to be an underestimate – with at least ten cases a year even before faith and belief had to be recorded as a factor.
Insp Davis said: "The abusers are often parents and carers of a child. The belief system that abusers hold is very real to them and they are often looking for a deeper meaning and explanation for misfortune in their lives.
"This can involve blaming a child for causing their bad luck or misfortune.
"Children whom are perceived to be different can be more vulnerable to this form of abuse."
The warning signs and verbal triggers include children stating that those close to them think they are possessed or a witch. The child may be treated differently from others in the family, for example they may be isolated and fed separately, said Insp Davis.
Examples of this can be twins, children who are displaying mental health issues, epilepsy, bedwetting and sleepwalking, he added. Children who show certain behaviours – misbehaviour and over-intelligence – can also be at risk.
The MPS lead warned: "The abuse that children suffer can be extreme and can result in death.
"Rituals to neutralise the 'witch' or rid the victim of the 'demon' are commonly known as deliverance or exorcism and can involve the beating, burning, cutting, strangulation, starvation or isolation of a child. The levels of abuse and violence can escalate rapidly."
Several children have been killed in the UK since 2000 as a result of abuse meted out by guardians who believed they were possessed or witches, including a four-year-old who was disemboweled; an eight-year-old girl who was tortured; an 11-year-old girl who died after being starved for days and tied up in a plastic bag; and a 15-year-old boy who drowned during an exorcism.?
Each case has sparked calls for action, but attention has quickly faded and activists are battling to raise awareness among social services, teachers, police and other authorities.
Dr Lisa Oakley, chair of the National Working Group for CALFB, said: "We know these practices are occurring so we want to be acting now, so we don't have another high-profile case.
"You've then got a child who is severely damaged or not here anymore, and that's a high price to pay.?
"We're saying we don't want to get to a point where there is another high-profile case."
Dr Oakley, who is a senior psychology lecturer at the University of Chester, said the abuse stems from "genuine belief systems" in which people believe they are doing the right thing for a child.
Cases have been found in all regions of the UK and across a range of different communities and religions, but a survey of more than 1,300 police officers, teachers, social workers, medics, community workers and religious figures showed that only a third could spot signs of abuse.
Research by the working group indicated that only half of respondents knew how to respond properly and a quarter had training on the issue.
Leethen Bartholomew, who oversees work to tackle faith-linked abuse as head of the National FGM Centre, said the beliefs do not always result in physical action against a child.
He explained that parents who believe their children is a witch or possessed might first employ "safety behaviours" like protective talismans or amulets, and ask for deliverance through fasting and prayer before starting physical measures.
"All of these things are done for a purpose, they're not random," Mr Bartholomew said. "The idea is that the child is no longer there, the child's body is possessed by something that's evil."
A cursory looks across the internet demonstrates the demand for "exorcisms" and other religious services in Britain.
One self-declared Deliverance Ministry offers services in person or over Skype that claim to "cleanse demons and evil spirits" – for a price.
Its website blames the supernatural for everything from depression to sexual abuse, marriage breakdown, financial issues and health problems, proscribing "exorcism with inner healing".
Mainstream Christian denominations also offer exorcisms, although the Church of England urges believers to contact advisers confidentially on psychic phenomena "because of the danger of adverse and sensational publicity".
"The information from my research is that it's much more prevalent," said Mr Bartholomew, adding: "The prevalence of it internationally has also been increasing."
He said there was "still a lot of learning to be done" as prevention work by Barnardo's and other charities continues alongside projects by the MPS and London Mayor's Office.
"A child normalises that abusive behaviour and blames themselves, because they're very young, they're vulnerable, they will think of themselves as witches," added Insp Davis.
"This is why there is the opportunity for professionals and communities to recognise that harm because if a child is talking about someone accusing them of being a witch, they need to take that really seriously.
"The beliefs that underpin the abuse are far, far wider than most people would think…we're not here to criticise those beliefs but when they turn into the abuse of children, we all have to step in," the officer added.
"Our primary concern is safeguarding children as a preventative measure where we can intervene before a crime has taken place and ultimately before a child is murdered."
Dr Oakley said child abuse linked to faith and belief had not had the "same Government buy-in or support" as FGM, but public awareness and intervention was desperately needed.
"We are calling on Government ministers to consider this issue and start to give us backing to tackle it," she added.
A spokesperson for the Department for Education said: "Children must be kept safe, and no belief system can justify the abuse of a child.
"Those responsible for child abuse linked to faith or belief would be subject to prosecution. Our statutory guidance is clear that anyone who has concerns about a child's welfare should report this to children's social care or the police."