Anonymous voting simplified to help domestic abuse survivors
More domestic abuse survivors will be able to vote in safety under a new law that will make it easier for them to register anonymously.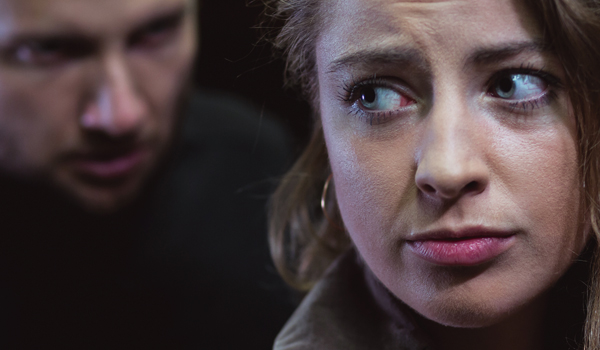 More domestic abuse survivors will be able to vote in safety under a new law that will make it easier for them to register anonymously. Victims currently need to prove they are in danger when they apply to appear anonymously on the electoral register. This requires very specific evidence or a letter from a senior independent witness – but campaigners claim this is too hard to secure and could discourage many victims from voting. The Government has now announced plans to expand the number of people who can act as witnesses and allow more kinds of evidence to be put forward. It claimed the changes will particularly benefit women living in refuges or "those who have left their refuge but continue to be in hiding from their perpetrators". Constitution Minister Chris Skidmore said: "Ensuring every eligible person is able to vote is a matter of social justice. "Every voice matters and this government will continue to encourage our record levels of democratic participation by ensuring we have a democracy that works for everyone." Under current law, domestic abuse survivors can only register to vote anonymously if they can prove that appearing on the electoral register would put their safety at risk. This either requires a Court Order or letters signed by senior figures such as police superintendents or directors of social services. The new legislation, announced on Sunday (September 3), will expand the range of acceptable evidence to include new safeguarding measures such as domestic violence protection orders and police cautions for domestic abuse. It will also lower the seniority required from a witness to include police inspectors and social workers, and will add additional professions such as health staff. The changes come as part of an ongoing government programme to tackle violence against women and girls. Katie Ghose, chief executive of Women's Aid, thanked the Government for taking "decisive action" but asked it to introduce even stronger safeguards. She said: "We urge the Government to use the Domestic Violence and Abuse Bill to pass legislative changes to make survivors' anonymous voter registration valid indefinitely so that they can vote safely for life." Sarah Newton, Minister for Crime, Safeguarding and Vulnerability, said: "Domestic abuse has a devastating and often lifelong impact on victims, their children, family and friends. "These changes come at a time when the Government is bringing forward a landmark Domestic Violence and Abuse Bill which will protect and support victims, recognise the devastating impact domestic abuse can have on young people, and ensure agencies respond effectively."