Amesbury poisoning victim dies as officer discharged from hospital
A woman has died after being exposed to the nerve agent Novichok in Amesbury.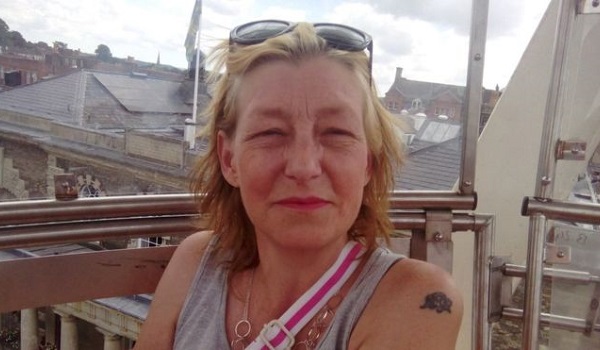 Dawn Sturgess, 44, died in hospital on Sunday (July 8) just over a week after she came into contact with the lethal substance through a contaminated item.
Her partner, 45-year-old Charlie Rowley, also fell ill after being exposed to Novichok and remains in a critical condition.
Counter-terrorism officers are now treating the case as a murder investigation but have found no evidence the pair visited any sites decontaminated after the attempted murder of Sergei and Yulia Skripal with the same substance earlier this year.
A Wiltshire Police officer was also examined in hospital in connecqtion with the incident but has since been discharged.
Home Secretary Sajid Javid said: "The death of Dawn Sturgess is shocking and tragic news and I want to express my sincere condolences to her family and friends.
"This has now become a murder investigation and police and security officials are working around the clock to establish the full facts of the incident.
"This desperately sad news only strengthens our resolve to find out exactly what has happened."
Paramedics were called to a house in Amesbury at around 10.15am on June 30 when Ms Sturgess collapsed.
Around five hours later, Mr Rowley was taken ill and was also transported to hospital.
The pair were initially thought to have taken a contaminated batch of drugs but testing at the Government's Porton Down laboratory revealed they had both been exposed to Novichok.
It has since emerged that they encountered the substance after touching a contaminated item with their hands.
The poisoning occurred just months after Mr Skripal, a former Russian intelligence officer, and his daughter were both taken critically ill after being exposed to Novichok in Salisbury, nine miles from where Ms Sturgess and Mr Rowley lived.
Both Mr and Ms Skripal have since recovered from their injuries, as has Wiltshire Police's Detective Sergeant Nick Bailey, who also came into contact with Novichok during the initial investigation.
The Metropolitan Police Service said it was unable to state whether the substance encountered by Ms Sturgess and Mr Rowley was from the same batch used to poison the Skripals.
However, it added that the possibility that the two investigations may be linked is a "clear line of inquiry".
Detectives have so far established that Ms Sturgess and Mr Rowley were together at John Baker House, a supported living facility in Salisbury, at around 12.20 on June 29 before going shopping in the town.
They returned to John Baker House four hours later and caught a bus back to Amesbury at 22.30.
They are currently believed to have spent the night at an address on Muggleton Road, where they were taken ill the next day.
An officer was also taken to Salisbury District Hospital for precautionary medical advice, but Wiltshire Police announced on Saturday (July 7) that they have been given the all clear.
Public Health England stressed that the risk of contamination to the wider public remains low.
Mr Javid has blamed the attack on the Russian government, accusing it of using the UK as a "dumping ground for poison".
Russia denies the allegations.
Assistant Commissioner Neil Basu, head of counter-terror policing, said: "This terrible news has only served to strengthen our resolve to identify and bring to justice the person or persons responsible for what I can only describe as an outrageous, reckless and barbaric act.
"Detectives will continue with their painstaking and meticulous work to gather all the available evidence so that we can understand how two citizens came to be exposed with such a deadly substance that tragically cost Dawn her life.
"Dawn's family has asked the media to kindly respect their privacy at this difficult time."