Almost half of UK police forces now using 'hybrid-cloud' to manage data
The number of UK police forces transitioning to the cloud to access and manage data has more than doubled since 2019.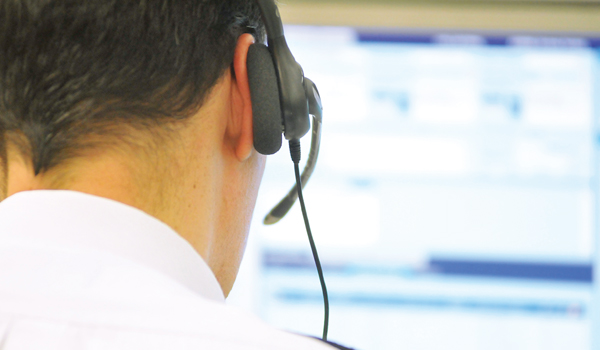 And more than 90 per cent say they are considering further investment in cloud infrastructure and technologies within the next 12 months.
According to the results of a Freedom of Information (FoI) request published today (November 26), 47 per cent of forces are currently using a hybrid-cloud model – a mix of on-site data platforms and private and public cloud services – compared to just 21 per cent last year.
However, the FoI request by software company Citrix – issued to 48 police forces across the UK, with 34 responding – found that 74 per cent of forces still access and manage their data and applications on-premises.
And while 62 per cent of forces currently store less than a quarter of their data and applications in a cloud environment, this is down from a total of 75 per cent in the previous year – which Citrix says demonstrates "significant progress in the ongoing transition to the cloud".
With an increasing number of forces investing in cloud infrastructure and technologies, almost all (94 per cent) of the responding forces confirmed that their police officers were able to access data files and applications when working 'in the field'.
The latest research from Citrix also revealed that the majority (91 per cent) of forces were considering investment in cloud infrastructure and technologies – such as software, platform or infrastructure as a service (SaaS, PaaS or IaaS) – within the next 12 months.
As part of this, 50 per cent of the forces that responded said they were currently in the process of outsourcing or downsizing their physical IT infrastructure in favour of a cloud model, with a further 24 per cent planning to do so in the next 12 months.
In 2013, the Government introduced a 'Cloud First' policy advising that all public sector organisations should "consider cloud solutions above all else" when procuring new or existing services, with the public cloud being the preferred deployment model to achieve this vision.
Despite these guidelines, Citrix said only one in ten (12 per cent) of responding forces currently access and manage their data in a public cloud environment.
Last year, a report from the Institute for Government discovered that outsourcing, particularly IT, can deliver substantial benefits for public sector organisations, including cost savings and improved services.
Based on the information shared by 28 of the 34 responding forces, Citrix says UK police forces have collectively spent an average of £21 million on outsourcing IT over the past five years, which is around £4 million each year.
"These new findings highlight that cloud deployments are clearly a key enabler for improved service delivery – due to solutions typically being cost effective, scalable, secure and flexible – with the majority of police forces prioritising further investment in cloud infrastructure and technologies over the next 12 months," said Matt Smith, director of public sector UK and Ireland at Citrix.
"Alongside pressure to do more with less, police forces have been tasked with protecting citizens amidst depleted resources following the global health crisis.
"The reality is police work still requires an immense amount of human time – from preventative to investigative work. Amidst such budget challenges, it's critical that police officers are able to work in the most efficient way possible, and forces have identified the cloud is a clear enabler in this process."