Almost every force takes maximum precept increase
Almost all forces will benefit from an increase in the council tax precept to the maximum cap allowed under enormous financial pressures, with one police and crime commissioner (PCC) saying he has been placed in an "almost untenable situation".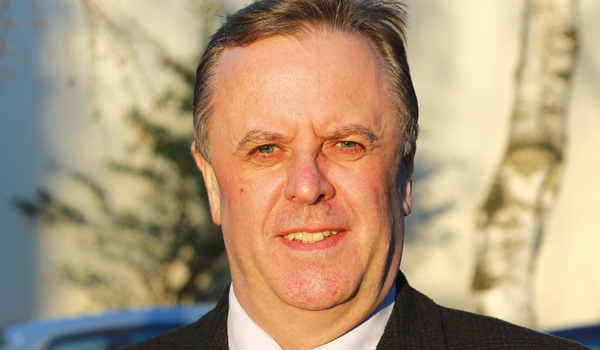 No force area has opted to freeze the amount of funding paid for policing by local taxpayers, and just two did not take the full increase allowed. 
West Yorkshire PCC Mark Burns-Williamson said it had been the "most challenging" budget yet, and the pressure came from the clear expectations from the Government" that PCCs should raise their precept levels to the maximum amount allowed under the new flexibilities announced in December. 
The maximum cap allowed is £24 on a Band D property, which almost all PCCs have felt obliged to take due to budget cuts since 2010, coupled with unprecedented demands on frontline policing, in both volume and complexity, especially in tackling violent crime. 
The maximum precept increase proposals of all PCCs have been approved apart from that of North Yorkshire PCC Julia Mulligan's, whose increase was vetoed on Tuesday (February 5) due to lack of detail and explanation of how the extra funding would be spent.  
Ms Mulligan proposed that the extra funding would be spent on 50 more officers, 20 police community support officers (PCSOs) and new public safety officers. She said she had been "crystal clear" in her proposals and is due to take a revised proposal before the area's police and crime panel on February 21. 
All other forces will benefit from the maximum £24 increase with the exception of North Wales Police, with a rise of 38p, and Gwent Police, with an increase of £1.39, on a Band D property. 
Welsh forces receive different funding than forces in England and Northern Ireland through the Welsh Assembly, but South Wales Police still took the maximum increase. 
Mayor of London Sadiq Khan said that the extra funding for the MPS, the country's largest force, would be spent on tackling violent crime, building on the work of the Violent Crime Task Force and the Violence Reduction Unit. 
Commissioner Cressida Dick said that "this extra money will enable us to begin to recruit more officers and staff to provide greater capacity to tackle violence, increase our response to the growing threat of online child sexual exploitation, and deal with other key areas of concern such as burglary". 
Increasing the levels of visible policing by recruiting more officers was the common message which came back from PCC public consultations across the board, and indeed almost all proposals promised an extra number of officers, PCSOs or staff. 
West Midlands PCC David Jamieson pledged "to ensure the force doesn't shrink any further", but he has just completed a public consultation which examined the principle of the plan to move leadership of the force from a directly elected PCC to a mayor with many other responsibilities from 2020. 
Mr Jamieson is particularly concerned that funds "intended for the police may end up being spent on Mayoral projects and that could lead to officer numbers falling even further". 
Greater Manchester Police Chief Constable Ian Hopkins said that he was pleased that the force could "move some way towards the 7,000 officers" he believes it needs but added that his force's funding has been cut by £250 million since 2010, resulting in the loss of 2,000 police officers and 1,000 police staff. 
Leicestershire PCC Lord Willy Bach said that the £72.5 million increase to the force's budget would enable the recruitment of 107 extra officers. 
Lord Bach said he is "absolutely determined that people will see greater police visibility from their investment", but that it is "hugely disappointing" that the Government expects local people to pay more towards policing, but it would be irresponsible not to raise the police precept by the expected amount.   
West Mercia Police will receive an extra £13 million in funding and will recruit an additional 115 police officers. PCC John Campion said that his proposal's approval "provides the resources that the chief constable has told me he needs to deliver key service improvements around officer visibility and accessibility, emergency response times and victim satisfaction". 
Sussex PCC Katy Bourne's budget means that her force will recruit 200 posts over the next four years, comprising 100 PCSOs, 50 additional police officers and 50 extra specialist staff.
Sussex Chief Constable Giles York said that the extra funding will "significantly strengthen our local policing teams in all parts of the county", as well as building sufficient specialist capabilities to deal with those crimes that cause the most harm, such as the serious violent crime linked to drugs gangs that we have seen in our city and towns or in managing the growing threat of cybercrime. 
Surrey PCC David Munro has promised to increase the number of officers and PCSOs in the county by 100 by April 2020. He said that the extra funds will "put more officers and PCSOs in local neighbourhoods to prevent crime and provide that visible reassurance that residents rightly value". 
Meanwhile Warwickshire PCC Philip Seccombe said the additional funding will pay for 85 officers, five PCSOs and ten police staff investigators. They will improve the response to 999 and 101 calls; enhance both the harm protection and child sexual exploitation teams; boost safer neighnourhood teams; establish a dedicated rural crime team; increase capacity to manage prolific offenders and provide more CID detectives and staff investigators. 
Mr Seccombe said that his public consultation showed that "people want to see more visible policing in the communities where they live, and they want to see an improved response from the police when they call them".