Almost 80 spit and bite incidents leads force to roll out mesh hoods
Dyfed-Powys Police has become the 26th force in England and Wales to issue spit and bite guards to its officers.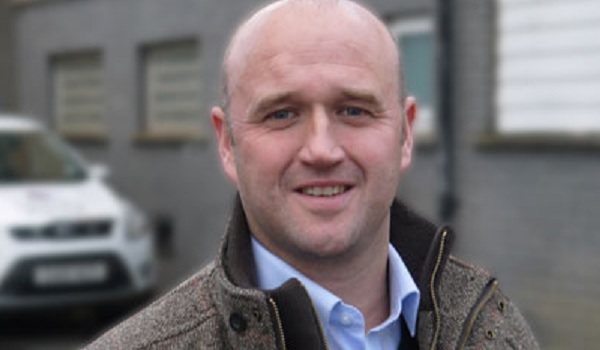 The lightweight mesh fabric hoods, which are placed over the heads of suspects to prevent them spitting at or biting officers, will be used in Carmarthenshire, Ceredigion, Pembrokeshire and Powys.
In 2017, there were 77 spit and bite incidents against officers and staff at Dyfed-Powys Police.
Assistant Chief Constable Richard Lewis said spitting and biting can have long term effects on officers' wellbeing, and many have to take medication for several weeks to prevent infection.
"Assaults by spitting and biting can have long term and distressing implications for officers, who sometimes have to take medication for many weeks afterwards to prevent infection," he added.
"Use of force tactics, such as spit and bite guards, are there to protect not only the public but also for the safety of our officers, who face dangerous situations every day.
"It is imperative that we employ proportionate and appropriate tactics in each situation we face in order to achieve our number one objective, protecting the public.
"Our officers go through rigorous and continued training on tactics which are considered by the Home Office as a use of force. Officers are highly trained to use force proportionately, lawfully and only when necessary.
"The chief officer team has listened to concerns raised by officers as well as taking on board recent recommendations from the National Police Chief's Council and have taken the decision that spit guards will be rolled out to all frontline officers across the force, in line with 25 other police forces nationally."
Dyfed-Powys police and crime commissioner Dafydd Llywelyn added: "Dyfed-Powys Police officers do their utmost to deliver invaluable services to the public, day in day out, no matter the circumstances. It is not right that they are subject to abuse whilst performing their duties, and it is our duty to protect those who strive to keep us safe and free from harm.
"In March 2018 I wrote to Members of Parliament to encourage them to support the passage on Emergency Workers (Offences) Bill through the House of Commons.  It is an important initiative which seeks to underline the importance of protecting emergency workers from assaults such as spitting and biting, and is a significant step in highlighting our mutual stance on this matter. It is of utmost importance that we take action to protect our police officers."
At the Police Federation of England and Wales's annual conference last Tuesday (May 22), Home Secretary Sajid Javid told delegates it was "ridiculous" that mesh hoods had not yet been rolled out by all British forces.
"I will do everything in my power to make that come about. If that means I can mandate them to do it, I'm going to look at that, but hopefully I don't need to and the message is very clear."