Almost 1,700 suspects arrested in six-week crackdown by MPS
Almost 1,700 prolific offenders, including street robbers, burglars and rapists, have been arrested in London over the past six weeks as part of a surge in activity by the Metropolitan Police Service (MPS).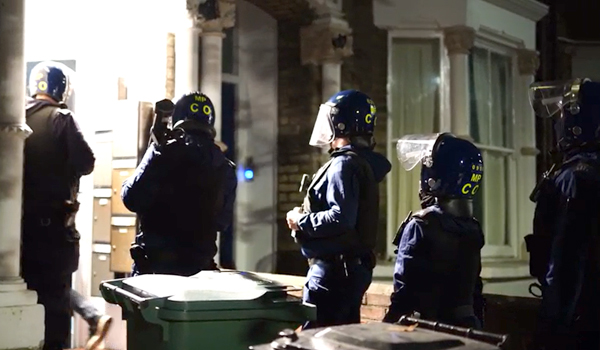 The force said officers were using "enhanced data and intelligence as well as direct insight from communities to drive better results".
Among those arrested are violent criminals, sex offenders, wanted offenders and those linked to serious and organised crime.
Commander Alexis Boon, who leads on the project, said: "We know a small number of people are responsible for a disproportionate amount of crime and bring the most harm to our communities.
"What is different about this approach is we are much more precise and strategic in how we are delivering our operations.
"I am very pleased that we have taken drug dealers, street robbers, prolific burglars, and those suspected of serious sexual offences and domestic abuse off our streets.''
The MPS said the next stages will continue to target criminals causing the most harm within communities, including robbers and men who are violent against women and girls.
As part of the clampdown, officers charged or cautioned 177 offenders with 297 offences of burglary in just three weeks from October 17 to November 7.
The MPS  said officers were attending four out of five (80 per cent) of domestic burglaries as it works towards a target of attending all domestic burglaries. This is an increase from two out of five (39 per cent).
Specialist teams are also tackling drug lines within London, using the successful tactics employed to smash County Lines nationwide.
New hubs work closely with neighbourhood policing teams using community intelligence about drug dealing.
In just one week, officers closed 27 drugs lines, arrested 15 offenders and charged all 15 with 54 charges and recovered more than £12,000, Rambo knives and drugs.
Detective Chief Superintendent Lee Hill, who leads the Violent Crime Taskforce, said: "Our officers are proud to be part of the Commissioner's vision for better policing in London.
"I hope these results send a message to communities that we are serious about delivering on their concerns."