Alleged hacker wins fight to avoid US extradition
A man accused of hacking into US intelligence computers will not face extradition, the Court of Appeal has ruled.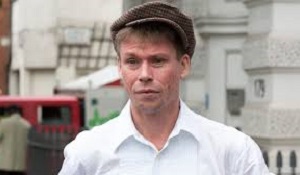 A man accused of hacking into US intelligence computers will not face extradition, the Court of Appeal has ruled. Lauri Love was told on Monday (February 5) that he will be allowed a trial in the UK for charges relating to his alleged breaches of computer systems belonging to the US Army, Central Bank and NASA. Mr Love, who has Asperger Syndrome and a depressive illness, had appealed against the extradition on the grounds that American prisons were not equipped to protect him. The verdict was welcomed by campaigners who thanked the court for recognising the "potentially catastrophic" consequences of forcing him to be tried in the US. Announcing the decision, Lord Chief Justice Lord Burnett of Maldon said: "The CPS [Crown Prosecution Service] must now bend its endeavours to his prosecution, with the assistance to be expected from the authorities in the United States, recognising the gravity of the allegations in this case, and the harm done to the victims. "As we have pointed out, the CPS did not intervene to say that prosecution in England was inappropriate. If proven, these are serious offences indeed." Mr Love was arrested in Suffolk in 2013 on suspicion of hacking into US government agencies. He was released on bail, but the following year he was accused of another charge relating to stealing personal information from the US Federal Reserve. The Metropolitan Police Service arrested him again in 2015, executing an extradition warrant on behalf of the US where he faced up to 99 years' imprisonment. Mr Love later raised concerns that he may die in jail if the extradition went ahead. His defence argued that there was a high risk Mr Love would commit suicide. Home Secretary Amber Rudd signed the extradition order in November 2016, but the Court of Appeal began hearing Mr Love's case 12 months later. The US now has two weeks to appeal the court's decision. Mr Love said: "This is not just for myself. I hope this sets a precedent for the future for anyone in the same position that they will be tried here. "We are hopeful that other people will be able to rely on this." Emma Norton, head of legal casework for campaign organisation Liberty, said: "We are delighted that the court has today recognised Lauri's vulnerability, close family connections to the UK and the potentially catastrophic consequences of extraditing him. "This was always a case that could have been prosecuted here and it's shameful that Lauri and his family have been put through this terrible ordeal."