All police staff records to be checked for allegations and intelligence by March
The National Police Chiefs' Council (NPCC) has told all police forces to complete checks on their officers and staff against the national police database by March 31.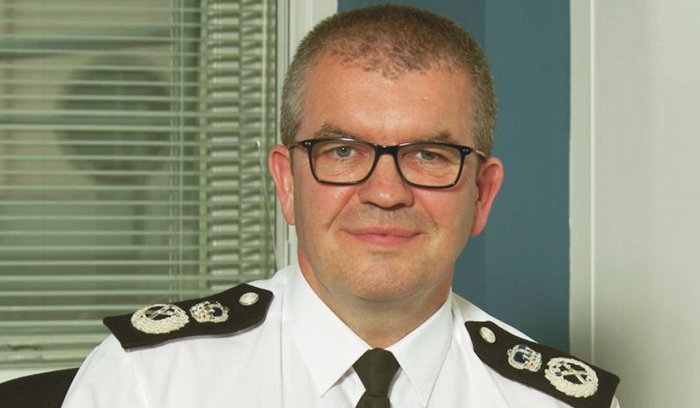 It said by September, police forces should have identified all cases for further investigation, and these will be prioritised based on the threat and risk.
NPCC chair Martin Hewitt, together with the NPCC's lead for prevention, Chief Constable Serena Kennedy, and NPCC lead for the Police National Database (PND) Amanda Blakeman, sent a letter to chief constables on Friday (January 20) asking them to take "immediate action" to ensure that all police staff records are checked for allegations and intelligence.
"All police officers and staff in England and Wales will be checked against the PND to identify any intelligence or allegations that need further investigation," said the NPCC.
Mr Hewitt said: "The confidence of women and girls in the police has been damaged further by the horrific and abhorrent details revealed in the David Carrick case. They deserve better, and they deserve to have absolute trust in any officer they may deal with in their time of need.
"Words will not rebuild confidence, only action and the public seeing the results of that action.
"Checks of all officers and staff will ensure we are turning over every stone in our efforts to rid policing of abusers and corrupt individuals.  I know the dedicated, professional majority in policing will support this action.
"Building on work by the NPCC over recent months, we have asked the Home Office to work with us to develop technology so forces can carry out regular automated checks giving our professional standards teams another fast-time feed of intelligence, helping them to quickly spot and act on concerns."
This would include developing a new automated platform to carry out continuous PND checks.
Ms Kennedy has been leading a programme looking at the automation of PND checks on officers on a continuous basis.
"The work has been ongoing in recent months," said the NPCC. "Technical changes are needed to PND to make this viable and talks are ongoing with the Home Office as contract manager for the database."
It added that discussions on the checks were taking place with Police Scotland and Police Service of Northern Ireland.
Police Scotland Deputy Chief Constable Fiona Taylor QPM said: "Officers and staff work day in, day out, right across Scotland to protect the vulnerable and keep people safe.
"We are resolute in our determination to address sexism, misogyny and violence against women, within our organisation and across society.
"Police Scotland has already strengthened vetting measures, introducing an additional check for new recruits just before they are sworn into office and we will commence a rolling programme to review vetting decisions this year.
"We have recently invested in our vetting team and take relevant action where concerns emerge.
"To further enhance our ability to safeguard our values and standards, all officers and staff will be checked against national systems, in line with work being taken forward in England and Wales.
"It is right policing is held to high standards. We will always support officers and staff acting with our values and standards at heart.
"Those who reject what we stand for don't belong in Police Scotland."