Alice Ruggles: Officers receive training following stalking investigation failures
An investigation into the actions of Northumbria Police before the murder of Alice Ruggles has concluded with management action and further training for two officers.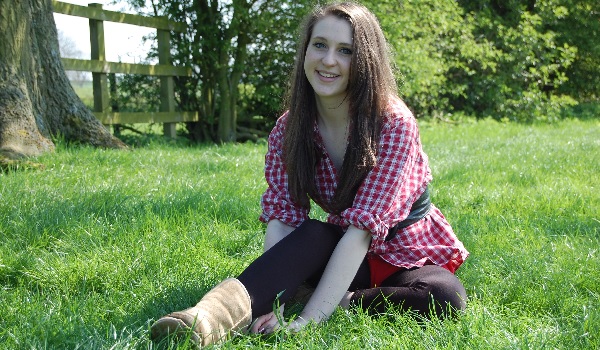 Ms Ruggles' throat was cut by her former boyfriend Trimaan Dhillon – a serving soldier – after he broke into her Gateshead flat in October 2016. He was jailed for life in April last year. 
It later emerged that the 24-year-old had contacted Northumbria Police to report unwanted contact from Dhillon – who had been subject to a restraining order after attacking a previous partner – multiple times prior to her death. 
Ms Ruggles made her first call to the police, via 101, at 12.40am on October 1, 2016 and requested advice from the call-handler regarding Dhillon's behaviour.   
She reported several incidents of unwanted contact from her ex-partner and said that she had seen him outside her home.  
The operator advised Ms Ruggles that she could report his behaviour as harassment, which she agreed to do, and an appointment was made for officers to visit her the following day.  
During its investigation, the Independent Office for Police Conduct (IOPC) found that details given about Dhillon knocking at Ms Ruggles's door and a text message confirming he had been outside her home were not recorded by the call-handler. 
The following day, a police constable visited her home for two hours and took a statement.  
Ms Ruggles informed the officer that on September 20 she told Dhillon to never contact her again, and since then his actions had scared and terrified her.  
She also noted how on September 30, Dhillon brought flowers and chocolates to her home and left a voicemail on her phone saying that he didn't want to kill her. 
Dhillon was then issued with a Police Information Notice (PIN) for harassment to warn that he could be arrested if he contacted his ex-girlfriend again.   
The police constable who visited Ms Ruggles arranged for a major at Dhillon's barracks in Edinburgh to issue him with the PIN, despite national guidance stating that this should be done by a police officer in person.   
The supervising police sergeant stated in an interview that they took this decision because it was timelier and would have more impact on Dhillon. 
Ms Ruggles contacted Northumbria Police again on October 7 after receiving a letter and photograph from her ex-boyfriend, and the matter was recorded as a non-emergency breach of a PIN.  
She was then contacted by a new police constable who asked if she wanted to make a statement and have Dhillon arrested, which she declined. 
This information was logged, but as a new crime, and the original officers who were dealing with the case were not informed of the new report.   
The IOPC said College of Policing guidance states that the decision to arrest a suspect lies with the officer, and they should not ask victims this question. 
Other than an email from Ms Ruggles and a voicemail from an investigating officer, there was no further contact between Northumbria Police and the victim before her murder on October 12. 
Following the conclusion of its investigation, the IOPC found evidence of a case to answer for misconduct for a police constable for failing to appropriately investigate the report of Dhillon's stalking, as well as a failure to comply with the force's own stalking and harassment procedures.  
It also found a case to answer for misconduct for a police sergeant for not properly supervising the constable during the investigation.   
Both officers were dealt with via management action in the form of words of advice, and further training to develop their awareness when dealing with stalking and harassment.  
IOPC regional director Miranda Biddle said: "Throughout our investigation they [Ms Ruggles' family] have demonstrated great patience and understanding with a clear commitment to ensuring that lessons are learnt. I am grateful for their support to our investigation during their loss.  
"I have offered our support to the Alice Ruggles Trust; anything we can do to assist in ensuring better understanding of the very serious crime of stalking and improving public confidence in how it is dealt with is of the utmost importance."  
Northumbria Police Assistant Chief Constable Rachel Bacon said that improvements had already been made in how the force deals with stalking and harassment.  
She added: "Since Alice's death it has been recognised nationally that changes need to be made in how police respond to reports of stalking and harassment to ensure officers understand the heightened risks associated with stalking behaviour. 
"With the help of Alice's family, who I have to commend for their continuing dignity and determination, significant improvements have been made in the way we deal with these types of offences.  
"Their support and input has been vital in developing training that is now being used by other police forces and partners and for that I can't thank them enough."