'Alarming signs' of rising domestic abuse during Covid-19 lockdown
The Home Affairs Select Committee (HASC) is calling for a comprehensive cross-government strategy in response to an "alarming rise" in domestic abuse during the Covid-19 'lockdown'.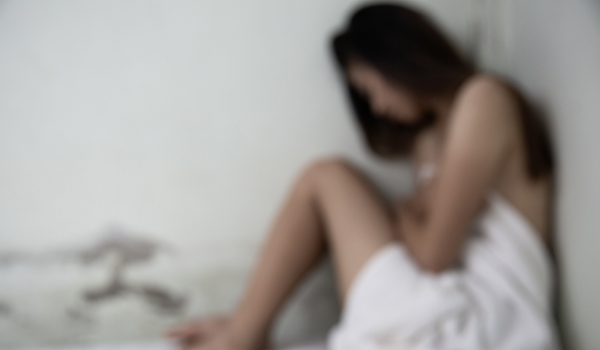 It warns that without urgent action to prevent and address this increase, "we will be dealing with serious consequences for a generation".
Calls and contacts to the national domestic abuse helpline run by the charity Refuge were 49 per cent higher in the week prior to April 15 than the average before the pandemic.
And research by Counting Dead Women calculated that at least 16 domestic abuse killings of women and children had taken place in the first three weeks of the lockdown. This is double that of an average 21-day period in the past decade.
"Urgent action is needed to protect victims and prevent perpetrators from exploiting the lockdown to increase abuse," said HASC chair Yvette Cooper.
The UK has followed the global pattern of rising domestic abuse risks during the coronavirus crisis.
In a report published on Monday (April 27), HASC said there was evidence that incidents were "becoming more complex and serious, with higher levels of physical violence and coercive control".
It said the Government must now make tackling domestic violence and abuse a "central pillar of the broader strategy to combat the Covid-19 epidemic".
It wants a comprehensive cross-governmental Covid-19 strategy on domestic abuse, both for lockdown and the period afterwards when needs may be high.
"The strategy should combine awareness, prevention, victim support, housing and a criminal justice response, backed by dedicated funding and ministerial leadership," the report added.
HASC said support services for domestic abuse victims and vulnerable children "need urgent and direct funding support or victims will be put at far greater risk of harm".
It wants to see an emergency funding package ring-fenced within the £750 million promised by the Government to support frontline charities. And an action plan coordinated by Home Secretary Priti Patel was urgently needed to deal with the period of lockdown and immediately after.
The report also calls for new schemes to ensure that victims can access urgent help during lockdown when they may be unable to use the phone at home or talk to friends, including expanding the Safe Spaces model piloted in pharmacies to include supermarkets and other retailers.
It warned: "Without urgent action to prevent and address the increase in domestic abuse incidents during the Covid-19 lockdown period, we will be dealing with serious consequences for a generation."
With police forces also struggling to secure domestic violence prevention orders – that prevent an abuser from returning home and having contact with a victim for up to 28 days – due to the requirement to provide an alternative address, HASC is urging local authorities to ensure there is provision for temporary accommodation during the lockdown.
Ms Cooper said that while staying at home was an important part of the strategy to prevent coronavirus from spreading and save lives, for some people home was not safe.
"There are already alarming signs of the rise in domestic abuse. Our cross-party committee is calling for an urgent action plan from Government setting out practical measures to tackle domestic abuse as an integrated part of the fight against Covid-19," she added.
"We are calling for new emergency funding for support services, new ways for victims to access help through supermarkets and pharmacies, outreach visits to known vulnerable households, support for children and a new guarantee of safe housing for anyone needing to leave their home during lockdown because of abuse. The national public information campaign is welcome, but the Government now needs to go much further and set out a full cross-government Covid-19 action plan on domestic abuse.
"Things are particularly hard for vulnerable children. We can't abandon them in the middle of this crisis. Local authorities, schools, the police and other professionals involved in child welfare need to ensure they are working together to contact and visit homes where children are at risk."
Ms Cooper also warned that it was not just about supporting victims in periods of lockdown: "When restrictions are eased and victims try to leave or to return to normal life the threat to them could be even greater and the need for support will be acute. If we don't act to tackle it now, we will feel the consequences of rising abuse during the coronavirus crisis for many years to come."
The Association of Police and Crime Commissioners (APCC) welcomed the report's call for further action to tackle domestic abuse during the coronavirus pandemic.
APCC victims leads, Deputy Mayor Sophie Linden and police fire and crime commissioner Julia Mulligan, said: "This recommendation echoes the call that we recently made to Government, alongside the Domestic Abuse and Victims Commissioners, for a cross-departmental ministerial working group to deliver national leadership resources and action in this area.
"It is essential that we move now to implement new, innovative, national strategies, which provide victims with options for accessing the support they will so desperately need.
"Police and crime commissioners are responsible for commissioning the majority of local support services for victims of crime and there are numerous positive examples of pragmatic and flexible work. We will continue this as well as feed into any centrally coordinated action to support victims and catch perpetrators."