AI technology brings digital forensics into 21st century
Cutting-edge artificial intelligence (AI) technology is helping to bring more child abusers and serious organised crime offenders to justice by enabling police in the UK and overseas to solve cases faster.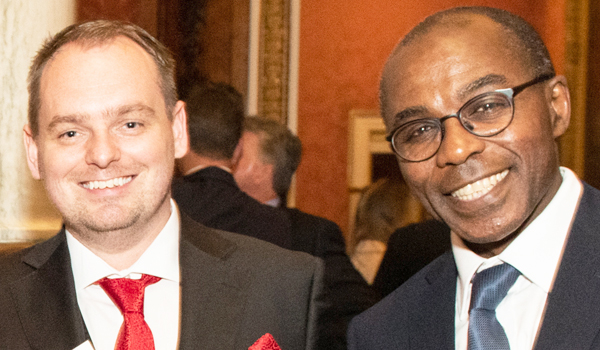 And as well as helping to safeguard more victims, the technology also "minimises the mental health toll on officers" who would normally have to trawl through often "disturbing imagery" as part of their investigations.
Developed by Stafford-based Semantics 21 (S21®), it is believed to be the only AI technology of its kind developed for digital forensics.
Creators Dr Liam Owens and Professor Claude Chibelushi say it will help to "bring forces into the 21st century".
Staffordshire Police was among the first to deploy the AI system, and it is now used by a growing number of forces globally, including in the US and Canada
S21 says it has been used to "solve a staggering number of child exploitation cases faster than ever before" and has also secured "dramatic results" by police units specialising in counter-terrorism, human trafficking and other serious organised crime.
The AI system helped one force solve more cases and find more victims in 12 months than in the previous three years combined; and for another it reduced a case backlog of almost a year down to zero.
S21, which is celebrating its fifth anniversary, said the bespoke AI, which is part of its "LASERi®" suite of technology, works like a digital investigator sifting through millions of images in minutes.
It was while studying for a PhD in digital forensics at Staffordshire University, under Professor Chibelushi, that Dr Owens spent time working with investigators, where he quickly realised how a specifically-designed digital forensics AI system could be a major boost to the police's crime-fighting armoury.
The 32-year-old, who spent years developing the technology ahead of its launch, which has also won Queen's Award for Enterprise (Innovation) and Staffordshire Chambers of Commerce's Business Award for Science, Technology and Innovation, said: "We wanted to bring forces into the 21st century by bridging the semantic gap between humans and computer, hence the name Semantics 21.
"We are pioneering the research and putting it out when tried, tested and proven ready to go."
Fifty-seven-year-old Professor Chibelushi added: "Our products offer leading-edge modern investigation tools designed to help investigators find reliable evidence quickly, catch perpetrators promptly and bring them to timely justice, identify and locate victims swiftly. They also minimise the mental health toll on officers examining disturbing imagery for days and months."