Acting chief constable given permanent role
Gloucestershire Constabulary has confirmed its choice of chief constable.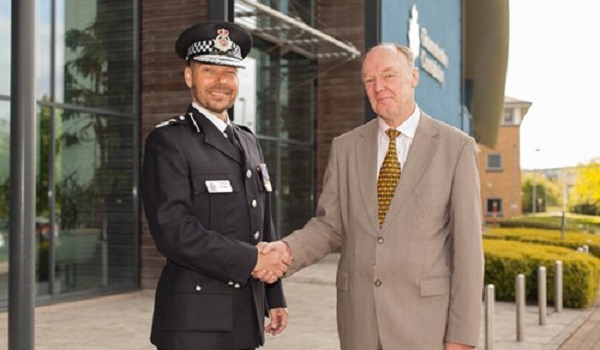 Gloucestershire Constabulary has confirmed its choice of chief constable. Rod Hansen has worked as the force's acting chief constable since May but has now been appointed on a permanent basis. Mr Hansen, 51, has served with Gloucestershire Constabulary since 2013 and is currently the national lead for mounted policing and the police dog sections. He was the only candidate to apply for the role, having previously been the force's deputy chief constable. Mr Hansen said: "It is a privilege to serve the public and a particular privilege to do so as a police officer. "I remain determined to help stabilise the organisation in testing times, ensure the constabulary stays locally connected to its communities and prepares itself to embrace a highly digitised society. "I am delighted to be able to continue to work alongside such a supportive county and such magnificent men and women who put themselves in harm's way every day." Mr Hansen started his police career with Avon and Somerset Constabulary in 1988 and served in a variety of roles including as a hostage negotiator. For several years he was the South West Regional Co-Ordinator for negotiating and helped train negotiators in the Greek police service in preparation for the 2004 Olympic Games. He also works as chief police advisor to the Joint Task Force Headquarters, through which he has been deployed overseas on security and humanitarian assignments. He replaces Suzette Davenport, who retired from policing in April. Glouctershire police and crime commissioner Martin Surl said he is "delighted" his choice of candidate was accepted by the police and crime panel. He added: "I have seen how Rod has performed as temporary chief following Suzette Davenport's retirement and while we could not judge him on this alone, I have no doubt his leadership skills and intellectual capabilities were why he had the field all to himself."