Acting chief constable for Cleveland Police announced
Deputy Chief Constable Helen McMillan has been announced as the acting chief constable for Cleveland Police.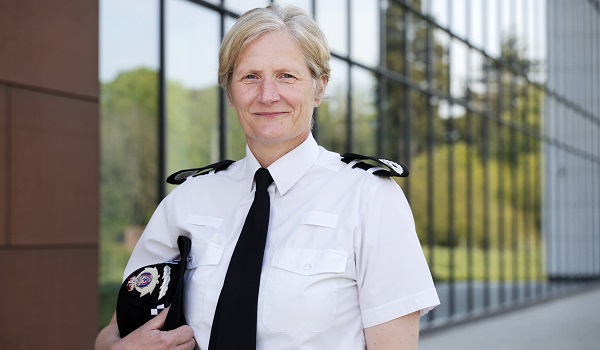 Ms McMillan will take up the role on an interim basis following the departure of Dr Richard Lewis, who has taken up a new role as chief constable of Dyfed-Powys Police in Wales.
Ms McMillan has extensive experience in operational policing having risen through the ranks at Durham Constabulary where she became its first female chief officer. She moved to Northumbria Police in 2017 as the assistant chief constable responsible for the serious and violent crime portfolio and has been deputy chief constable at Cleveland Police since July 2020.
Speaking about her new role, Ms McMillan said: "I'm proud to work for Cleveland Police and proud to have been given this opportunity to lead the force over the next few months." She will remain in post until a preferred candidate is announced.
Police and crime commissioner Steve Turner reopened applications for Cleveland's next chief constable last week. Candidates will have until Wednesday January 12 to submit an application, with plans for a three-panel interview process to follow for shortlisted applicants.
Mr Turner said: "I welcome Helen to the role of acting chief constable. Helen will have responsibility for the operational and day-to-day running of the force and has a breadth of knowledge of the challenges facing the force going forwards."
Dr Lewis marked his return to Dyfed-Powys Police with a Saturday nightshift back on the streets of Aberystwyth, where he first began his policing career.
Originally from Carmarthenshire, his career in the police service started in 2000. During his 18 years at Dyfed-Powys Police he served in every rank up to deputy chief constable, working in all four counties in the force. He has also been the head of the professional standards department and chaired the Wales Counter Corruption Working Group.
He said: "My aim in spending my first shift back in force, out on the streets with our frontline colleagues is because I want to see it as it is and hear it as it is. I want the truth and I want challenge."
He plans to consult both within and outside of the organisation until late March at which point he hopes to have a clearer picture of where Dyfed-Powys Police goes next.
Dr Lewis added: "Once we agree on priorities, we will relentlessly pursue them as a single team, with clarity and focus. Prioritising some things means admitting that other things, whilst important, are not top of our agenda. However, consulting cannot mean that our work grinds to a halt in the meantime – the rhythm of an organisation requires work to continue apace.
"When we've set our priorities and decided how we will measure progress, we will not set targets but simply aim to be better every single day. We will not define ourselves against the results of others, but aim to continuously improve."