Act 2 of counter extremism campaign puts public on film footing over terrorist attack planning
Policing's message that "communities defeat terrorism" is galvanising the public response as more than a fifth of reports from the UK population produces intelligence helpful to police.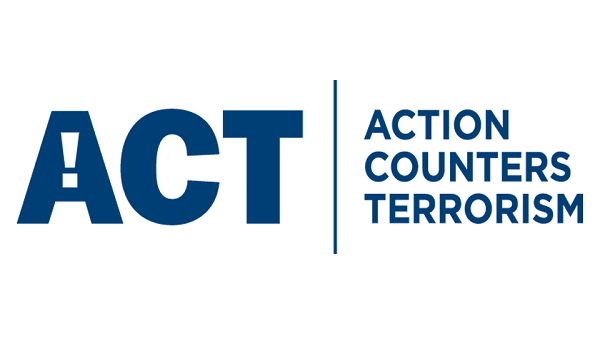 And today the new head of counter terrorism policing praised the public's willingness to 'ACT' against last year's unprecedented rise in terrorist activity by contacting the service in "record numbers" to report suspicious behaviour and activity through online referral forms and the confidential hotline.
Now Assistant Commissioner of Specialist Operations Neil Basu is launching the second phase of the Action Counters Terrorism (ACT) campaign, featuring a new 60-second film based on real-life foiled plots.
Based on the success of the 2017 branding platform, which incorporates counter-terrorism external campaigns to warn, inform and reassure the public, the latest information film will also show examples of attack planning methodology.
With policing ready to reflect on Thursday (March 22) – the first anniversary of the Westminster attack that claimed the life of Police Constable Keith Palmer and five other people – Act 2 of the campaign will be a call to action to encourage the public to report suspicious behaviour and activity via the online tool (gov.uk/ACT).
"Since the beginning of 2017 we have foiled ten Islamist and four right wing terror plots, and there is no doubt in my mind that would have been impossible to do without relevant information from the public." said Mr Basu on Tuesday (March 20).
"We have been saying for some time now that communities defeat terrorism, and these figures demonstrate just how important members of the public are in the fight to keep our country safe."
Of the cumulative 30,984 public reports to Counter Terrorism Policing (CTP) during 2017, some 6,659 (21.5 per cent) resulted in useful intelligence – information used by UK officers to inform live investigations or help build an intelligence picture of an individual or group.
A total of 22,955 reports were made to CTP via the Anti-Terror Hotline – of which, some 5,074 resulted in useful intelligence for the police, a conversion rate of 22.1 per cent.
A total of 8,029 reports were made via online reporting forms at gov.uk/ACT – of which 1,585 resulted in useful intelligence for the police, a conversion rate of 19.7 per cent
Research carried out by CTP suggests that while more than 80 per cent of people are motivated to report suspicious activity or behaviour, many are unclear exactly what they should be looking for.
Case study examples in 2017 include a member of the public who reported their concerns online about the content of a publicly accessible Google+ social media account in the name of Abdur-Rahman Salford. It contained lots of material linked to Daesh and material believed to encourage others to commit, prepare or instigate acts of terrorism. The operator of the account, Adam Wyatt, was arrested and has since pleaded guilty.
Also last year, threatening and offensive messages on a Facebook group were seen by a member of the public who alerted the police. As a result, far right supporter Ethan Stables was arrested for threatening to kill people attending a local LGBTQ event in Cumbria.
Meanwhile in the West Midlands, a member of the public reported a man acting suspiciously near to a school in Birmingham.
When arrested by officers at the scene, the man was found to be in possession of a large kitchen knife and a crowbar. A further search of the man revealed hostile reconnaissance material (hand drawn map), a recipe for explosives and messages on his phone from contacts linked to the proscribed organisation known as ISIL.
A search of his address revealed further attack planning materials such as adapted electrical lights, bottles of hydrogen peroxide, wires and dismantled mobile telephones. He was found guilty under section 5 Terrorism Act 2006 and sentenced last October to 15 years in prison.
The second phase of the 'ACT – Action Counters Terrorism' aims to educate the public about terrorist attack planning and reinforce the message that any piece of information, no matter how small, could make the difference between a lethal attack or a successful disruption.
"Like other criminals, terrorists need to plan and that creates opportunities for police and the security services to discover and stop these attacks before they happen" said Mr Basu.
But his appeal stressed the need for the public to help exploit opportunities, adding: "If you see or hear something unusual or suspicious trust your instincts and ACT by reporting it in confidence by phone or online.
"That could be someone buying or storing chemicals, fertilisers or gas cylinders for no obvious reasons, or receiving deliveries for unusual items, it could be someone embracing extremist ideology, or searching for such material online.
"This new film has been made to try and help people understand recent terrorist attack-planning methods, but also to demonstrate that each report from the public can be one vital piece of a much larger picture.
"The important thing for people to remember is that no report is a waste of our time, trust your instincts and tell us if something doesn't feel right."
Security Minister Ben Wallace commented: "The police's fantastic ACT campaign is rightly highlighting the vital part that communities are playing in defending this country against terrorism.
"The threat we face requires a response from all areas of society and I commend the public for their diligence in helping the police. Taking action can help save lives.
"The public should remain alert, but not alarmed, and I urge anyone who is worried about suspicious behavior and activity to follow this advice and report their concerns to the police."
CTP launched ACT (Action Counters Terrorism) last March incorporating all counter-terrorism external campaigns to warn, inform and reassure the public.
Make Nothing Happen was the first national advertising campaign to be launched under ACT. Its objective of encouraging the public to trust their instincts to report anything they see or hear that may be terrorist related was underpinned by the message that cooperation between the public and the police remains the greatest advantage in tackling the challenges the UK faces from terrorism.
The campaign ran across radio and digital channels over six weeks (of paid for activity) backed by a national and regional media and PR plan.
The 2018 ACT campaign narrative 'Communities defeat terrorism' places emphasis on everyone playing their part in tackling terror.
The public is being told that some examples of suspicious activity or behaviour could potentially include:
•Hiring large vehicles or similar for no obvious reasons;
•Buying or storing a large amount of chemicals, fertilisers or gas cylinders for no obvious reasons;
•Taking notes or photos of security arrangements, or inspecting CCTV cameras in an unusual way;
•Looking at extremist material, including on the so-called Dark Web, or sharing and creating content that promotes or glorifies terrorism;
•Someone receiving deliveries for unusual items bought online;
•Embracing or actively promoting hateful ideas or an extremist ideology;
•Possessing firearms or other weapons or showing an interest in obtaining them;
•Holding passports or other documents in different names, for no obvious reasons;
•Anyone who goes away travelling for long periods of time but is vague about where; and
•Someone carrying out suspicious or unusual bank transactions.
ACT 2 adds: "You are not wasting our time, and no call or click will be ignored. What you tell us is treated in the strictest confidence and is thoroughly researched by experienced officers before, and if, any police action is taken.
"Any piece of information could be important, it is better to be safe and report. Remember, trust your instincts and ACT. Action Counters Terrorism."
Last November, Mr Basu – who took over as the head of CT policing earlier this month from Mark Rowley – warned that cuts to neighbourhood policing were putting the nation in danger of a "disastrous" Islamist or neo-Nazi attack.
He said two decades of work in neighbourhood policing was at risk of disappearing, work that was crucial to building relationships in communities and gather intelligence on the frontline.
The actual terror threat is "absolutely stratospheric", he said, adding that the spate of attacks in 2017 could happen again.