ACC fined £3,500 over loss of 'top secret' documents
A senior officer has been fined after pleading guilty to a crime under the Official Secrets Act.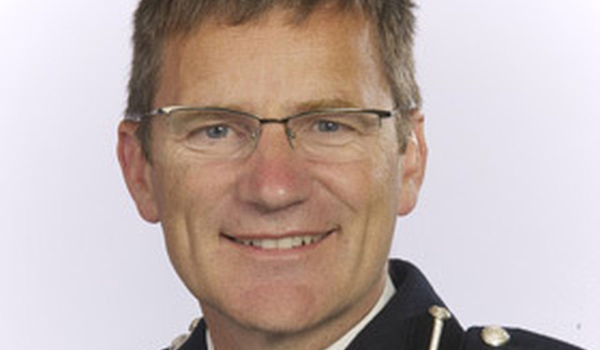 A senior officer has been fined after pleading guilty to a crime under the Official Secrets Act. Assistant Chief Constable Marcus Beale, of West Midlands Police, admitted breaching the Act after highly sensitive documents relating to national security were stolen from his car. The papers, which have not been recovered, were left in a locked case in the boot of the vehicle for several days in May while he went on holiday. Mr Beale was fined £3,500 at Westminster Magistrates' Court after pleading guilty on Thursday (December 7) to failing to safeguard information. He has been suspended and West Midlands Police is now considering misconduct proceedings. Chief Magistrate Emma Arbuthnot said it is "incredibly dangerous and potentially very difficult indeed" that the documents were stolen. She added: "There is no evidence of what happened to that briefcase. It may be it was an ordinary thief after your iPod who thought there was money in the briefcase, but we will never know, it has just disappeared. "Nevertheless, that a police officer, let alone a very senior police officer, thought it was appropriate to leave a briefcase in the boot of a car which had those papers in it shows a lack of common sense which was worrying." It is understood that the briefcase contained four confidential documents including one with the highest security classification of 'top secret'. They included notes from a counter-terror meeting, local profiles and information about organised crime. Mr Beale was previously head of West Midlands Police's counter-terrorism unit. Deputy Chief Constable Louisa Rolfe said: "Today ACC Beale faced grave consequences for a mistake in an otherwise exemplary police career. "This is a very serious matter and to face criminal charges is devastating for any police officer. "ACC Beale's distinguished career includes leading the West Midlands Counter Terrorism Unit where he oversaw a number of the UK's most serious terrorism investigations." Commander Dean Haydon, head of the Metropolitan Police's Counter Terrorism Command, which investigated the incident, said: "We take the safeguarding of sensitive information extremely seriously and an investigation was launched into this breach. "In this case urgent steps were taken to mitigate any risks to security caused from the loss of the documents, which have never been recovered."