Abusers using immigration status to 'coerce and threaten' victims, warns report
The immigration status of vulnerable domestic abuse victims' is being used as a tool of "coercion and control", a new report warns.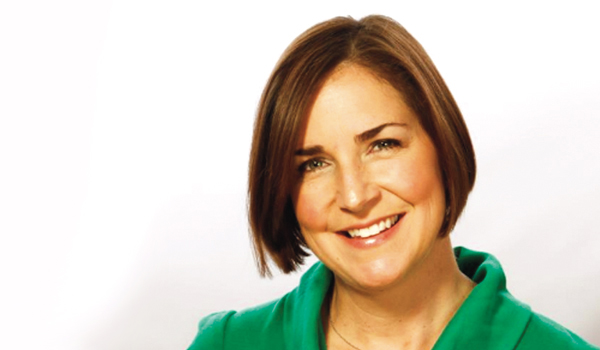 Domestic Abuse Commissioner Nicole Jacobs said some migrant victims are being forced to stay with their abusers or face destitution because they cannot access public funds to escape.
Abusers are using victims' insecure immigration status to "coerce and threaten" that they will be deported if they go to the police, says the report, which is based on University of Suffolk research.
Perpetrators are also using or destroying immigration documents to control victims, and statutory services often lack the knowledge and skills to support them, it adds.
The Safety Before Status report draws on research by the Angelou Centre – which provides support for domestic abuse survivors – as well as a review of Home Office evidence from the University of Suffolk.
Ms Jacobs said victims whose status means they have no recourse to public funds are reluctant to report abuse because they fear police could pass information on to immigration officials.
She added these fears are being exploited by abusers threating that victims will be deported if they come forward.
In the report, Ms Jacobs says this "immigration abuse" is being used by perpetrators as a way of exerting power and control over their partners and calls for it be included in the national definition of domestic abuse.
She is calling for a raft of changes that she believes would help keep the most vulnerable victims safe.
These include £18.7 million to be made available to local authorities in the Autumn Spending Review (on October 27) over a three-year period so victims can get a bed in a refuge.
She is also urging the Government to set aside a further £262.9 million over three years for a dedicated funding pot for specialist 'by and for' services, including services for black and minoritised victims. These services are far more likely to have the knowledge and understanding of the issues faced by migrant victims, are more likely to support them, and yet are far less likely to receive statutory funding.
Ms Jacobs also wants the Government to create an immediate 'firewall' between police and immigration enforcement, accompanied by safe reporting mechanisms and funded referral pathways to support. This firewall should be extended through the Victims Bill to cover all public services.
The report also shares early findings from the Domestic Abuse Commissioner's work to map domestic abuse services in England and Wales. The report looks at barriers to support for the most vulnerable migrant victims of domestic abuse who have insecure immigration status and paves the way for change with a series of recommendations.
Ms Jacobs said a significant number of the issues raised in the report were highlighted during the passage of the Domestic Abuse Act, but amendments put forward to address them were not adopted by the Government. There are also significant concerns that what little support is available might be reduced when the Migrant Victims Pilot comes to an end next year.
The Angelou Centre research highlighted the significant problems faced by migrant survivors as well as the lack of understanding of the issues they face.
The centre's executive director Umme Imam said: "This report highlights the level of systemic exclusion black and minoritised migrant victims/survivors experience in both policy and frontline responses to violence against women and girls (VAWG).
"Our research found that services routinely prioritise migrant women's immigration status over their safety and protection, failing to uphold statutory and international obligations to provide equitable support to all victims/survivors of VAWG.
"The Angelou Centre strongly welcomes the Domestic Abuse Commissioner's work to highlight this issue and calls on the Government to take action."
Dr Katherine Allen from the Centre for Abuse Research at the University of Suffolk added: "Safety Before Status sets out a clear evidence base on the experiences of migrant victims and survivors, and how the system is failing them and allowing perpetrators to walk free.
"Our research found that ample evidence already exists on the difficulties facing migrant victims and survivors, and that more can be done now to address them."
The Domestic Abuse Commissioner will conduct a larger piece of research to calculate the total number of victims of domestic abuse with 'no recourse to public funds', and to better understand the cost benefit of extending existing support to certain groups.
This research will be published next year ahead of the evaluation of the Support for Migrant Victims Pilot, to inform long-term Home Office policy solutions for this group.
Safety Before Status also recommended that further research into the specific experiences of male and marginalised migrant victims and survivors, including deaf and disabled migrant victims and survivors, is also needed.
Ms Jacobs said: "This report represents the starting point for my work in standing up for victims and survivors of domestic abuse with insecure immigration status, and it sets out my ambition as Commissioner to ensure that support and protection is provided to all who need it.
"No victim should ever be left behind. It's time we ensured that safety was the focus for all victims, regardless of their immigration status."