Abortion 'buffer zones' rejected following 11-month review
The Home Secretary has turned down calls for protest-free areas around abortion clinics to prevent women from being intimidated.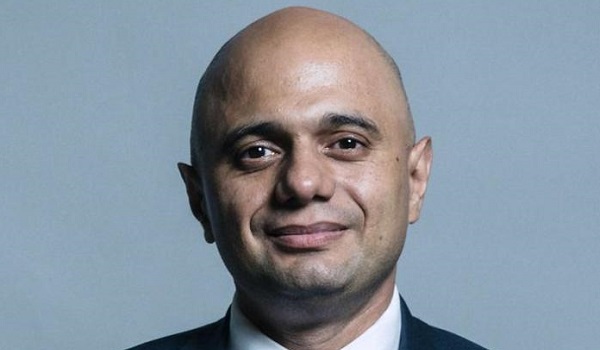 Sajid Javid said introducing "buffer zones" outside clinics in the UK was "not a proportionate response".  
His predecessor, Amber Rudd, launched a review in November last year, saying it was "unacceptable" that anyone should feel intimidated for accessing healthcare.   
More than 2,500 responses were submitted to the Home Office and Mr Javid said several included "upsetting examples of harassment and the damaging impact this behaviour has had on individuals".  
In some cases, protestors followed women, blocked their paths and handed model foetuses to those trying to access an abortion clinic.   
However, Mr Javid said these were "not the norm", adding that "predominantly, anti-abortion activities were more passive in nature".   
He added: "I have therefore reached the conclusion that introducing national buffer zones would not be a proportionate response, considering the experiences of the majority of hospitals and clinics, and considering that the majority of activities are more passive in nature."  
In 2017, 363 hospitals and clinics in England and Wales carried out abortions – 36 of which experienced anti-abortion demonstrations, according to the review.  
In April, Ealing Council marked a 100m protest-free area – called a Public Space Protection Order (PSPO)  – outside a Maries Stopes clinic.  
Richard Bentley, managing director at Marie Stopes UK, said: "We don't agree that this is the right decision. Asking councils to use PSPOs to manage harassment on a clinic by clinic basis is a step forward, but it can only ever be a sticking plaster.  
"PSPOs are not permanent measures and risk creating a postcode lottery in which some women are protected from harassment while others aren't. This clearly isn't right. 
"We don't believe anyone should face harassment when accessing a legal, confidential health service and we would strongly urge the Home Office to think again to ensure all women accessing abortion services have consistent protection." 
Elizabeth Howard, spokesperson for the Be Here For Me campaign, which has been campaigning against buffer zones, added: "This carefully considered decision represents the common sense we have been calling for all along. It demonstrates Sajid Javid's commitment to fundamental civil liberties as well as ensuring that women will continue to be offered much needed help and support. It will mean that people offering this vital support will not be criminalised.  
"Sajid Javid has made it clear that there are a wide range of existing powers available to local authorities and the police to deal with anyone that does harass or intimidate someone outside an abortion centre. He recognised that taking action on a national level would be a disproportionate violation of citizens fundamental rights.  
"This is a victory for the hundreds of women who have received practical help and support outside abortion centres across the country, and for all the women who will not have this vital support option removed from them when they are in need in the future."