A warm welcome
Policing is one of the most rewarding and challenging jobs there is. It's 'The Job' not a job and is often a job for life. The Metropolitan Police Service is soon to start recruiting for a new Deputy Assistant Commissioner – the right role for someone who likes a demanding job, can lead and inspire and wants to help shape the future of policing in the capital.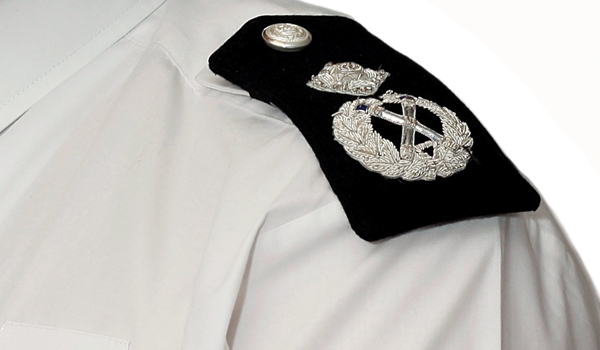 Deputy Commissioner Sir Steve House is keen to mentor interested applicants. Sir Steve said: "I began my career in the Met as a DAC transferring in from Staffordshire Police back in 2001. It means I understand some of the stereotypes that the Met suffers from and also the reality of what it's really like to work in what is the most fantastic police service."  
As London's police service the Met – the UK's largest police service with 25 per cent of the total police budget for England and Wales – offers some unique challenges to police officers keen to make the next move at a senior level.    
Sir Steve added: "If you put the operational challenges and pace to one side – simply being a senior leader in an organisation of about 43,000 people is both testing and highly rewarding. 
"The Met is changing to make us more modern and efficient so this is a great time to join us and be part of shaping policing for future generations. Plus, the reward of knowing that we are doing the very best we can to keep London safe for everyone – a vibrant, exciting, hugely diverse and world loved city. " 
London's population is growing all the time, both in number and diversity. Keeping London safe for everyone and building trust among the people who call it home is the Met's mission. Delivering community policing, responding to emerging crime threats, protecting the seat of Government and the home of the Royal Family are all daily business for the Met.  
In 2018, Deputy Assistant Commissioner Laurence Taylor joined the Met after 20 years in Sussex Police. Reflecting on his time in the Met so far Mr Taylor said: "I wanted to experience a new policing environment and the challenges that come with it. Policing the capital is unique. The scrutiny, politics, scale and demand make it a place like no other. The variety of roles and commands also challenge you as a leader – your influence is considerable and you will be tested as you engage with senior stakeholders and partners across London. Of course it takes a while to get to grips with – but I would definitely recommend it. Despite doing my research before I applied I still find it amazing the reach it has across the country and internationally, as well as the scale of what 'daily business' looks like."  
He added: "Policing can sometimes level some unfair stereotypes at the Met, a so called 'Met arrogance', but my experience has been the opposite. It's been warm and welcoming; keen to transform; learn and develop and be the best it can for London. I have no regrets."   
Sir Steve concluded: "It's an exciting time to be part of the Met. The Met has a really committed top team and we are appointing a new Deputy Assistant Commissioner. I know there's a talented pool of candidates within policing and the Met and look forward to helping those who are interested."  
The Met will advertise for a new Deputy Assistant Commissioner in early April 2019. Interested candidates can email jo.nelson@met.police.uk for more information or to arrange to speak to Deputy Commissioner Sir Steve House to learn more about the opportunity.