A former chief constable has died aged just 53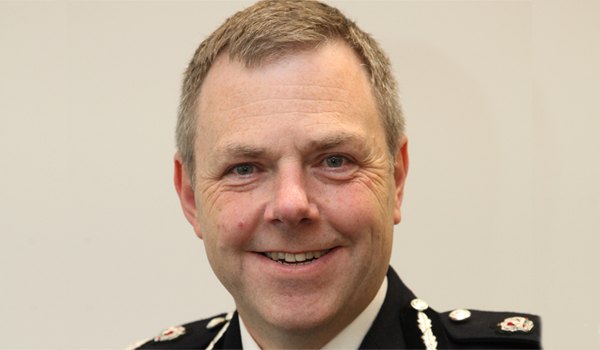 The former chief constable of Dyfed-Powys Police Simon Prince passed away just three years after taking early retirement.
Mr Prince led the force between 2013 and 2016 but stepped down four years before reaching his 30 years' service.
At the time, he said he always intended to retire at 50.
When he became chief constable in March 2013, Mr Prince became the first Dyfed-Powys Police chief constable to be appointed to the role by a police and crime commissioner and beat a number of more senior officers to the role by skipping the rank of deputy chief constable.
He joined the force from Gwent Police where he was assistant chief constable and spent more than 22 years of his service.
The current Dyfed-Powys Police chief constable, Mark Collins, paid tribute to his predecessor: "It is with great sadness that we receive the news of Mr Simon Prince's death.
"Mr Prince was a well-respected, fair and supportive chief constable who led the force through some significant changes and maintained the forces position as one of the safest places in England and Wales.
"I will be writing to Mr Prince's family to send them condolences on behalf of Dyfed-Powys Police and the force flag at headquarters is being flown at half-mast in remembrance of Mr Prince."
At 11am on Friday (August 23) the force held a minute's silence to honour Mr Prince and Police Constable Andrew Harper, who was killed attending a report of a burglary in Berkshire one week ago.
Former colleagues took to social media, particularly praising Mr Prince's calmness, sense of humour and support for junior officers.
Gwent Police Assistant Chief Constable Rhiannon Kirk saidmanyofficers in Gwent were sad at the news of the death of her former mentor.
Ms Kirk posted on Twitter:"RIP Simon. Such a true gentleman. His calm presence and sense of perspective will be missed. He was a good mentor to me and I will always be grateful."
Chief Inspector Daniel Taylor said: "Simon was a true gent who had a massive impact on my career. He will be sadly missed."
Mr Prince joined Gwent Police in 1990 and served in every area of the force in a variety of different roles and ranks.
He attended the Strategic Command Course in 2010 and in July 2011 was promoted to the rank of assistant chief constable in Gwent where his strategic responsibilities included territorial policing, crime investigation, specialist operations and protective services.
He had a BA Honours degree from the University of Wales and a Masters in Business Administration.
As chief constable he also held the national portfolios for Wildlife and Rural Crime and Police Chaplaincy.