PFEW 'underwhelmed' by missing provisions in protection Bill
Officers have been left disappointed after important measures were left out of draft legislation to protect them from assault.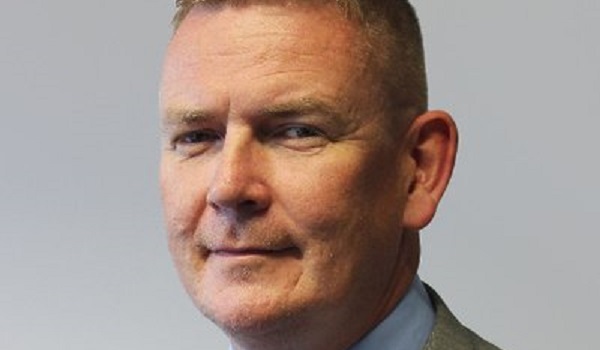 MPs unanimously backed the Assaults on Emergency Services (Offences Bill) as the proposed law navigated its final hurdle in the House of Commons on Friday (April 27). However, the Police Federation of England and Wales warned that key provisions such as longer sentences for offenders have been watered down.
PFEW chair Calum Macleod said the organisation has been "left underwhelmed" by the agreement.
The Bill, led by Rhondda MP Chris Bryant, will now be scrutinised in the House of Lords before potentially passing onto the statute books this autumn – and will also contain added protection from sexual assault.
Mr Macleod said: "We are incredibly grateful for the ongoing support of Chris Bryant, Holly Lynch, Philip Davies and other MPs, but the Bill as it stands still leaves police vulnerable with the likelihood that offenders will face little or no additional consequences for their actions when it comes to common assault.
"Unless magistrates and the criminal justice system take the issue of assaults seriously, offenders will still face no deterrent.
"Magistrates do not have 12 months sentencing powers for one offence, therefore six months is the maximum we can expect at the moment. Offenders are being under-charged and prosecuted for a lesser offence. This is the reality and this is why police officers will continue to feel under-valued with criminals laughing in the face of justice."
The amendment treating sexual assault on emergency workers as an aggravating factor was welcomed by GMB, the union for NHS workers, which earlier this year shared the stories of members who have been physically and sexually assaulted while in an ambulance.
Figures obtained by the union recently revealed that reports of sexual assaults on ambulance staff have increased by 211 per cent over five years.
Less than 24 hours after the draft Bill was debated, 29-year-old Luca Jelic appeared in court charged with sexually assaulting a female officer in Sheffield.
Latest PFEW welfare data suggests there were more than two million unarmed physical assaults on police officers over 12 months, alongside a further 302,842 assaults involving a deadly weapon.
The PFEW estimates that a police officer is attacked every five minutes.
The debate also saw assurances from Justice Minister Rory Stewart that the Crown Prosecution Service (CPS) will be given clearer instructions on dealing with cases involving spitting.
The CPS was also criticised for bargaining away assaults on emergency workers to secure guilty pleas "too often".
Speaking after the debate, Mr Bryant said: "The bottom line is – an attack on anyone is wrong but attacks on police and the emergency services is in effect an attack on all of us, so of course the law should be brought to bear on them and that is exactly what we are going to do."
Ron Hogg, workforce lead for the Association of Police and Crime Commissioners, said: "This legislation is a welcome step forward and the creation of a new aggravated offence will act as a powerful deterrent in dealing with the growing problem of assaults on emergency workers.
"Today's decision to also include sexual assault as an aggravated offence in the Bill is also extremely important.
"The reality is that emergency service workers often find themselves in vulnerable situations and the current position is simply unacceptable."