800 per cent increase in child modern slavery referrals made by councils
Councils say referrals of potential child victims of modern slavery in England have soared by 800 per cent in the past five years.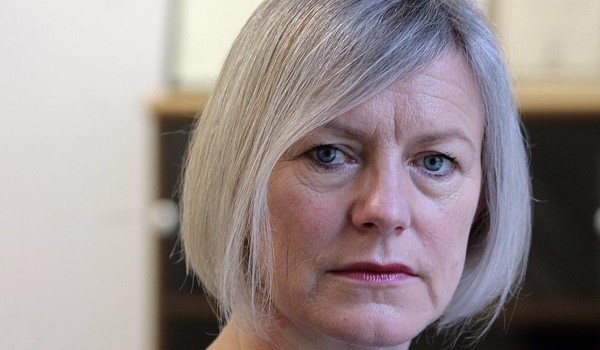 The Local Government Association (LGA) warned on Friday (October 18) that the spiralling referral rates were being fuelled by an increasing awareness of modern slavery and the growing issue of young people being exploited by County Lines drugs gangs, which was putting council services under increasing and significant pressure.
Using figures from the National Crime Agency, the LGA said the number of council referrals of suspected child victims of modern slavery in England to the National Referral Mechanism (NRM) – the UK's framework for referring and supporting victims – has risen from 127 in 2014 to 1,152 in 2018, a staggering increase of 807 per cent. The rate of these child referrals increased by 67 per cent in one year alone – from 690 in 2017, with children accounting for 92 per cent of all referrals made by councils in England in 2018.
The LGA's warning came on the same day that Independent Anti-Slavery Commissioner Dame Sara Thornton published her Strategic Plan for 2019-2021.
Estimates of the number of victims of modern slavery in the UK range from 13,000 to more than 130,000, while the overall costs to UK society of modern slavery are estimated at between £3.3 billion and £4.3 billion, says the LGA.
Dame Sara said her focus was on victim protection and bringing traffickers to justice, and new arrangements for international cooperation were being made to help tackle the problem.
"However, protecting victims and prosecuting traffickers is not enough. To stop this crime from happening in the first place, we need to do much more to tackle the systems and structures that allow modern slavery to thrive," she added.
Her Strategic Plan identifies four priorities:
• Improving victim care and support;
• Supporting law enforcement and prosecutions;
• Focusing on prevention; and
• Getting value from research and innovation.
"I want to see a focus on prevention span the whole spectrum of our response to combatting modern slavery – from raising awareness of consumers and citizens, to ensuring that businesses, public services and government are doing all that they can to prevent trafficking from taking place in their organisations and in their supply chains," said Dame Sara, who took up her post in May.
"In the next year we will need to make new arrangements for international cooperation with European law enforcement and policing agencies. Many trafficking investigations are currently undertaken with European partners. It is essential that we are able to replicate the current level of transnational cooperation in the future in order to bring to justice those who trade in our fellow human beings.
"Similarly, as we rethink our migration policies it is vital that the protection of vulnerable people is front and centre. We need to ensure that the migration systems developed are stress tested to ensure that they do not provide traffickers with opportunities to exploit the vulnerable. Those who traffick and trade in human beings will take any opportunity for exploitation. We must not let them threaten our joint security."We must take a collaborative approach in the fight against modern slavery in the UK and beyond."
In 2018, 4,577 offences of modern slavery were recorded by police across the UK, a 45 per cent increase compared with the previous year. Dame Sara says this is a result of better awareness and understanding, with more potential victims being identified and protected.
And the Modern Slavery Police Transformation Programme has enabled significant improvement across policing since 2017 – in December 2016 there were 188 live police operations and there are now currently 1,479.
Dame Sara says this increased operational activity is particularly challenging for police forces: "They need to ensure that intelligence is developed, and cases are investigated by officers who have the relevant skills, expertise and access to specialist capabilities. The challenge of increasing complexity and shortage of specialist skills applies across policing but modern slavery is further affected by the organised nature of slavery and trafficking."
The movement across force and international boundaries has also been identified as a challenge for investigators accustomed to operating within police force geographical boundaries.
"It is estimated that there are 136,000 victims of modern slavery and human trafficking in this country – equivalent to the population of Ipswich," said Dame Sara.
"Traffickers regard our fellow human beings as a commodity to be traded and exploited – an egregious violation of their freedom and basic human dignity. The traffickers force children to supply drugs on County Lines, they force young women into the sex trade and vulnerable people into working for no pay.
"We need to do much more to tackle the systemic issues that allow the crime to thrive. There are encouraging signs that businesses are taking steps to reduce slave labour in their products and services, but much remains to be done."
Dame Sara's Strategic Plan was published in the same week that Government released its 2019 UK Annual Report on Modern Slavery that outlines the "great strides" that have been made in tackling it.
Home Secretary Priti Patel said modern slavery "has absolutely no place in our society. We have made great strides in tackling it, but victims continue to endure unthinkable horrors," she added. "Victims of human trafficking, forced labour, sexual exploitation and domestic exploitation cower in plain sight in our towns, businesses and communities. This is an outrage we refuse to ignore.
"The UK Government is determined to end modern slavery and to restore freedom, dignity and fundamental human rights to its victims. We remain at the forefront of the global fight against this inhumane trade in human beings."
Ms Patel said "significant progress" has been made. "We have made it harder than ever for trafficking gangs to evade justice. There are now over 1,400 active investigations involving modern slavery across the UK, and this year saw the largest ever successful prosecution of a slavery gang that exploited vulnerable victims in the West Midlands and was responsible for trafficking more than 400 potential victims from Poland to the UK for forced labour," she added.
Ms Patel said the Government continues to reform the NRM to better support victims and independent child trafficking guardians are being rolled out across England and Wales to ensure children receive specialist support. A £10 million Modern Slavery Policy and Evidence Centre has also been established to "significantly increase the ability to understand and prevent modern slavery from happening in the first place, based on evidence and research".
"I will not stop until slavery is truly consigned to the history books," added Ms Patel.
The annual report estimates that the average unit cost of a modern slavery crime is £328,720 – higher than the unit cost of any other crime type, apart from homicide.