700,000 victims a year 'seriously harmed' by fraud
More than 4.6 million people are now affected by fraud each year and around 700,000 are seriously harmed by it, according to a new study by the Victims' Commissioner.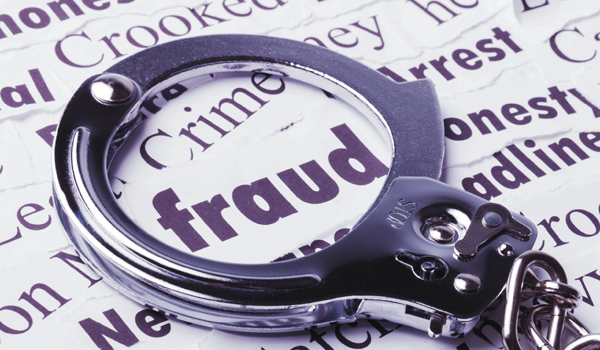 Analysis by Dame Vera Baird QC found that almost a quarter of fraud victims were likely to be deeply affected, experiencing very high levels of financial loss and emotional strain, with many losing £1,000 or more.
Her report shows fraud now accounts for 39 per cent of all crime but only two per cent of police resources are committed to fighting it, with fewer than 8,000 prosecutions in 2019. Only 15 per cent of victims report fraud to the police or Action Fraud.
From March 2020 to March 2021, the volume of fraud incidents increased by almost a quarter (24 per cent), in part due to a boom in Covid-related scams.
"Despite the prevalence of fraud, when we think of the word 'victim', fraud is probably not one of the first crimes that springs to mind," said Dame Vera Baird. "Yet in high-harm fraud cases, victims frequently suffer deeply."
The findings come from a new analysis of fraud victimisation, in which the Victims' Commissioner's office mapped out the entire fraud victim landscape for the first time, creating a 'birds-eye view' of fraud victims.
Dame Vera's research segments the fraud victim population according to their vulnerability (the level of risk and harm to victims) to better understand what characterises fraud victims, their respective support needs, and what activity agencies might need to consider to support them or prevent further victimisation.
She said fraud has grown hugely in recent years. Estimates from the Crime Survey for England and Wales (CSEW) showed there were 4.6 million fraud offences in the year ending March 2021. This compares to three million incidents of theft and 1.6 million incidents of violent crime.
A report this year from Her Majesty's Inspectorate of Constabulary and Fire and Rescue Services into how police handled fraud concluded that too many victims still receive poor service and are denied justice, and that both investigation and prevention of fraud services remain under-resourced and are given insufficient priority.
The Victims' Commissioner's report draws on comprehensive CSEW data and an Office for National Statistics survey, with a sample size of approximately 35,000 households. Unlike similar analyses, the Victims' Commissioner's report details the entire fraud victim population – not just those who report the offence to justice agencies.
The research segments victims according to their level of vulnerability (for example, whether they were a repeat victim), risk factors relating to the incident (whether the victim engaged in behaviour that may make them more vulnerable to fraud), risk factors relating to the victim themselves (age, for example), and the self-declared harm caused by the fraud.
Victims are mapped across three broad categories: 'high-vulnerability victims' (representing 22 per cent of all fraud victims), 'medium-vulnerability victims' (23 per cent), and 'low-vulnerability victims' (55 per cent). The analysis suggests there were around 700,000 high-vulnerability victims in 2018/19.
Within the 'high- vulnerability cluster, victims were likely to have experienced financial loss, with property or money taken, and were likely to say they had been affected a lot and to have experienced severe or multiple emotional reactions, including anxiety or depression.
However, over half of fraud victims fell into the 'low-vulnerability category, equating to about 1.74 million people. Dame Vera says this might suggest that although the overall scale of fraud is very large, more than half of its victims may need little support and that finite resources for victim support should be targeted elsewhere.
Further, the research showed that the need for support is not necessarily commensurate to the amount of money lost. The research found that some groups of victims are unlikely to need emotional support even if they have lost money, while others may need help even though they did not lose money, or their loss was reimbursed.
Diana Fawcett, chief executive of the independent charity Victim Support said: "We welcome this timely and detailed report from the Victims' Commissioner. Fraud is a highly prevalent crime that can impact victims in a number of different ways, including severely. This insight into the characteristics and vulnerabilities of victims is vital reading for those who work closely with people who have experienced fraud, and highlights the need for specialist support for victims."
Dame Vera said: "We know that the police response to fraud, though getting better, is still not good enough. But it's not just the investigative response to fraud that needs attention. We need to know how well the overwhelming majority of fraud victims – who will not get a criminal justice outcome – are being supported. Many victims seem likely to be falling through the support net and my inbox bears testimony to this: I frequently receive scores of letters and emails from victims of fraud. Most experience little to no victim care.
"The publication of the Government's fraud strategy can't come soon enough – it needs to be bold, ambitious and backed up by significant resourcing. Anything less will be a disservice to victims and a boon to fraudsters."