'Complex' Emergency Services Network reaches significant milestone
Engineers working on the new Emergency Services Network (ESN) have achieved the first successful demonstration of the system over a live public mobile network.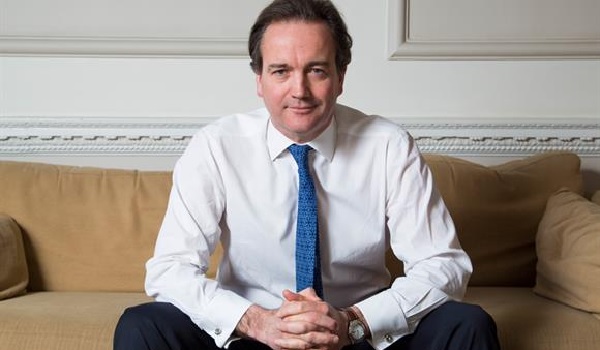 The test was carried out between an EE mobile mast site in Bristol and an unknown location in Basingstoke.
It is the first time Motorola Solutions' software has linked up with the live EE mobile phone network in prioritising emergency services communications.
However, MPs have been told that an expected review of the progress of the ESN implementation has been delayed for a third time.
Policing and Fire Minister Nick Hurd said: "This is a complex project which will provide the emergency services with the most advanced communications system of its kind anywhere in the world – which is why successful tests like these are an excellent achievement.
"Members of the public are already seeing some of the incidental benefits of the project like its improvement of the 4G mobile network – 90 per cent of the UK is now covered."
The timeline for the implementation of ESN has been under scrutiny for some time, and a Public Accounts Committee (PAC) hearing on February 21 cleared up some looming questions.
Senior Responsible Owner Stephen Webb said the ESN will be ready in March 2020, assuring the committee that there will be no additional costs for the implementation of the service.
"Over the last few months we've progressed well and it has been generally pretty positive," he added.
"There are things that remain difficult and we are still looking to launch a procurement on the air to ground solutions."
Asked about the new equipment needed for officers, he said there are several devices that can be recycled due to a lot of over purchasing in the "early days" of the Airwave contract.
A review of ESN was due to be published in January before being put back twice. Home Office chief digital, data and technology officer Joanne Davinson told the PAC it will not be ready for another few months.
"If we look at where we have had problems in the past, it has generally been where we have not had enough detail to allow us to sufficiently understand the relationships between the different parts of the programme," she said.
"In addition we are looking at alternative approaches to delivery and specifically how can we get some capability out into the hands of the users early so that we can do two things.
"One is to help the users build confidence that we are actually delivering real stuff. And that give us an opportunity to get feedback as well as we're in the process of development.
"But also, there are some categories of users who could capture some real benefit early, the users who, for example, that just want the data component.
"We are going through some detailed work on those aspects. We then need to reflect that in a commercial discussion with the suppliers and in particular around the Airwave extension. We expect to be able to complete all of that work by the summer."