50:50 policy would 'double BAME representation in three years'
The National Black Police Association (NBPA) has called on the Prime Minister to legalise the use of Positive Discrimination to address inconsistent treatment of black, Asian and ethnic minority communities (BAME) and their under-representation in policing.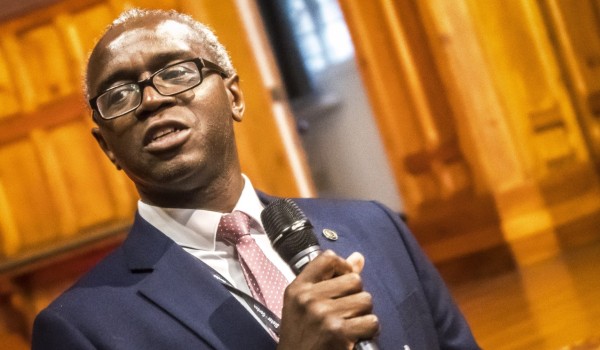 The NBPA called for a change in legislation to allow forces to recruit one BAME officer for every white one.
It claims Boris Johnson's announcement that 20,000 additional officers would be recruited is a perfect opportunity for the Prime Minister and Home Secretary to legalise the targeted recruitment and promotion of BAME officers and staff.
Without a change in the law, forces can only use Positive Action strategies – encouraging and training people from under-represented groups to help them overcome disadvantages in competing with other applicants – which will "take a lifetime to meet the shortfall in officers and staff who can connect with and provide legitimacy to BAME communities", the NBPA said.
Currently, seven per cent of police officers are from a BAME background compared to 14 per cent of the population as a whole. Progress in improving representation has been difficult when few forces were able to recruit at all when budgets were cut between 2010 and 2015, with their number in England and Wales falling by more than 20,000.
When the Police Service of Northern Ireland was forced to recruit one Catholic officer for every Protestant, representation grew from just over eight per cent Catholic in 2001 to almost 30 per cent when the policy ended ten years later.
Former Metropolitan Police Service Commissioner Lord Hogan-Howe and Dame Sara Thornton, the former NPCC chair, have recently said the only way to achieve the equal representation many politicians seek is to allow forces to discriminate against white applicants.
Tola Munro, NBPA chair, said the absence of any BAME chief constables in the 48 UK police forces speaks volumes about poor representation, discrimination in progression of BAME officers to specialist and senior positions, and reinforces a lack of community confidence in policing.
He said the application of Northern Ireland's 50:50 policy would double representation to 14 per cent in three years.
"A once off injection of 10,000 BAME officers would send a message to all our communities nationally that the Prime Minister is serious about the legitimacy of UK policing," Mr Munro said.
"The accompanying change in legislation to allow positive discrimination, which already exists when there is an occupational requirement such as gender, would also have to mandate that every local force should improve their officer representation to reflect their BAME communities within the three years."
The NBPA said none of the 43 forces in England and Wales are representative and using current policies are unlikely to be within the next 50 years.
After the Prime Minister's announcement that a campaign to recruit 20,000 officers over three years would begin in September, the National Police Chiefs' Council (NPCC) said it was an opportunity to address the diversity of the service.
The 1981 Lord Scarman inquiry report into the Brixton riots said that Positive Discrimination was necessary and "a price worth paying" to tackle racial disadvantage and racial discrimination.
Mr Munro added: "There is a glaring lack of consistency from force to force in their approach to policing of BAME communities and this is evidenced by the disparities in representation, engagement, the application of police powers and misconduct processes."