£500 million ERP framework planned
Suppliers are being sought for a £500 million framework agreement for enterprise resource planning (ERP) and duties management solutions for the police and fire and rescue services, including options for existing Oracle ERP-related systems to be migrated to the cloud.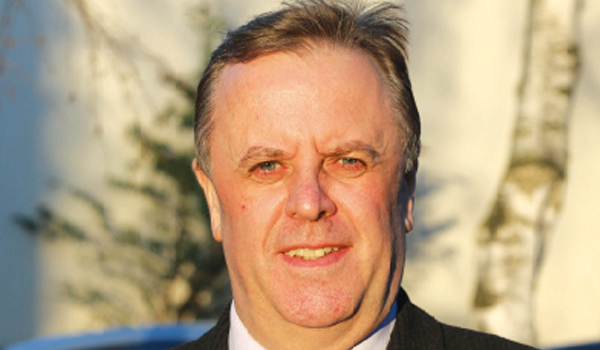 It is envisaged that the framework could feature up to 20 suppliers of ERP and other back-office software.
The procurement process is being led by the police and crime commissioner for West Yorkshire, but the framework will be open to every police force and fire and rescue service in the UK.
"Policing in the UK faces a series of challenges as it seeks to modernise, become more efficient and make the most of technology and innovation to respond to current and future demands," says the contract notice.
"A key driver of this transformation programme will be the rationalisation of the IT systems that support this 'back office' service provision. These are significant contributors to this improvement agenda, which aims to create as much self-service and business process automation as possible."
Addressing the Police ICT Summit earlier this year, Policing Minister Nick Hurd described technology as the "biggest opportunity for the 43 police forces that serve England and Wales".
The ERP programme was initiated on the back of the wider Fusion programme at West Yorkshire Police – a "far-reaching programme to transform its back office to respond to this changing landscape".
It says Project Fusion is a review of business support services within the force to identify unnecessary duplication and map current processes to find efficiencies and establish what changes are required – essentially, "why are we doing this, and what can we do better?"
The business objectives for the programme have been driven by the chief operating team, which decided that the future Force Target Operating Model had to change.
As part of this, it requires "a professional supplier to provide an off-the-shelf ERP solution".
The latest PEEL efficiency report by HM Inspectorate of Constabulary and Fire and Rescue Services (November 2017) highlighted that West Yorkshire Police was investing heavily in new technology to improve services: "It is forward-thinking and keen to embrace and develop new technology."
The force is currently in the process of implementing new digitisation into the control rooms to automate services and create new online services such as crime reporting, dialogue, crime prevention advice and web chats.
Through Project Fusion, self-service will be introduced for staff, saving money and introducing efficiencies. It is estimated that this will achieve savings in the region of
£14 million over the next three financial years.
The contract notice says that due to the "technical nature of the procurement and length of time to implement the solution" it has been agreed that the ERP
framework will be for a period of six years with the option to extend for four additional 12-month periods.
The closing date for receipt of tenders or requests to participate is July 27.
The Home Office is also in the process of creating a new integrated system for its back-office processes – known as Metis – covering ERP, customer relationship management and human capital management in a £20 million contract with Accenture and Certus Solutions.