£4.1 million awarded to help break stalking's 'cycle of obsession'
Officers will help improve the national understanding of what drives stalkers through a first-of-its kind research study.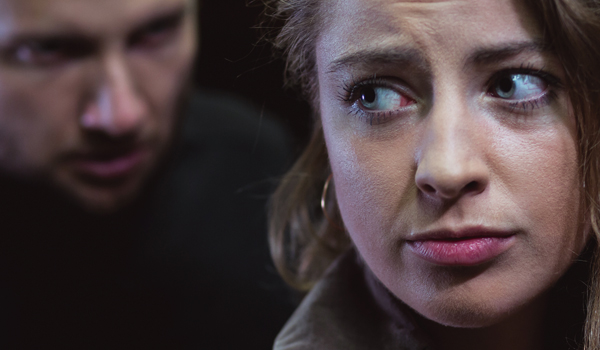 Officers will help improve the national understanding of what drives stalkers through a first-of-its kind research study. Three forces will receive a share of £4.1 million as they work with charities and the health sector to develop rehabilitative intervention with stalking perpetrators. The project, led by the Mayor's Office for Policing and Crime (MOPAC), aims to assess the risk of reoffending, learn more about the psychological reasons behind stalking and support the de-escalation of offenders. It comes after a successful bid by the Suzy Lamplugh Trust to the Police Transformation Fund. Rachel Griffin, chief executive of the Suzy Lamplugh Trust, said: "Stalking is a crime of obsession which can have devastating and grave consequences for victims. This project aims to break the cycle of obsession, fixation and harm. "Studies have shown that early intervention in stalking cases can reduce the risk to victims, and that concerning behaviours are more likely to be prevented from escalating if they are recognised quickly. "A continued, specialist focus on preventing harm and changing behaviour is necessary to keep stalking victims safe." Stalking was criminalised in 2012 and the maximum sentence was doubled from five to ten years earlier this year. The Government intends to strengthen the law further by introducing a new stalking protection order, which it claims will protect victims at the earliest possible stage. Around a third of all stalking cases involve physical violence and 55 per cent of perpetrators go on to reoffend. However, Dr David Morton, consultant forensic psychiatrist at Southern Health, claims that current criminal justice interventions fail to address the "complex psychological issues" associated with the crime. "Our aim is to work with people to identify ways to help them stop their behaviours, which we hope will help to reduce repeat offending and the impact on victims," he said. The project will see Cheshire Constabulary, Hampshire Constabulary and the Metropolitan Police Service work with partners including the Southern Health NHS Foundation Trust and charity New Directions. Sarah Newton, Minister for Crime, Safeguarding and Vulnerability, said it will help "build our understanding of how best to address stalking behaviours." She added: "We encourage police forces to continue their efforts to protect victims and pursue offenders."