300 new tags to check on offenders released from prison 
A programme to tag knife crime offenders will be rolled out across London boroughs.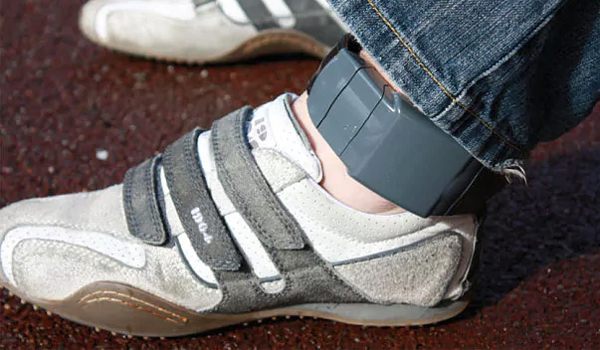 The Mayor of London, Sadiq Khan, announced that £700,000 will be invested in tagging offenders with GPS tracking devices on release from prison.
The initial pilot – which has been on trial since February in Lewisham, Croydon, Southwark and Lambeth – has been described by probation officers as an "invaluable tool" that allows "open and transparent conversations about an offender's lifestyle and behaviour which contributes to more effective engagement and robust risk management". 
Offenders will be required to wear the device as part of their licence conditions.
The programme is supported by the Violence Reduction Unit which aims to rehabilitate offenders and aid people to move away risks of violence.  
There are currently 12 former knife offenders who are tagged in London and this will increase as 300 more devices will be provided to Boroughs over the year-long pilot programme.  
Mr Khan said: "As the Met Police Commissioner has confirmed, we are beginning to see a slowdown in both knife crime and violence in London, but we are in no way complacent and we are both committed to seeing a large and sustained reduction of these devastating crimes in our city." 
He believes the extra devices will improve rehabilitation, reduce reoffending and act as a deterrent. They will also allow location data to be shared across law enforcement and probation services to enforce restrictions on offenders' movements and increase crime detection. 
Mr Khan added: "Enforcement alone will only suppress violence – and that's why I am investing in innovative programmes like GPS tagging that will not only help in crime reduction but crucially reduce the risk of reoffending." 
A separate GPS tracking programme has used tags since 2017 to check whether prolific offenders were complying with community or suspended orders.
The new GPS tagging pilot was launched in February 2019. To be eligible for the trial, an offender must be aged over 18, serving a sentence for a knife offence, being released from a London prison into one of the pilot boroughs and being released to accommodation where it will be possible to charge the GPS device using the equipment provided.
Justice Secretary David Gauke said: "I welcome the expansion of this pilot across the capital, which is yet another step forward in harnessing innovative technology to strengthen the supervision of offenders in the community. 
"Earlier this year, we announced the roll out of location monitoring across the country to better protect victims, increase public protection and build confidence in community sentences. We have fully supported MOPAC in developing and expanding this pilot and we are committed to working together to tackle knife crime and its devastating consequences." 
The boroughs that will participate in the programme are: Lambeth; Lewisham; Southwark; Croydon; Westminster; Newham; Tower Hamlets; Hackney; Waltham Forest; Camden; Islington; Haringey; Enfield; Barking & Dagenham; Redbridge; Ealing; Wandsworth; Hammersmith & Fulham; Barnet; and Brent.