£200m, ten-year strategy to prevent children becoming involved in violence
The Youth Endowment Fund has launched an "ambitious" ten-year strategy to help prevent children and young people becoming involved in violence.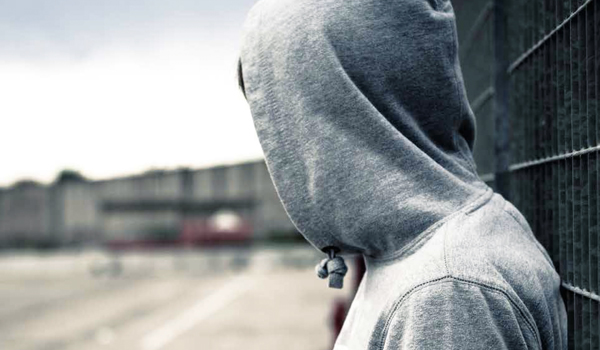 Funded by a £200 million endowment from the Home Office, the charity is looking for the most effective ways to prevent future offending.
Described as "a once in a generation opportunity to find what works best and make change happen", the Youth Endowment Fund is calling for those working to keep children safe from violence, including the police, to help set its priorities for the next three years.
Jon Yates, executive director of the Youth Endowment Fund, said the ten-year strategy, published today (October 7), was "an ambitious long-term plan to use evidence, expertise and young people's voices to make children's lives safer".
He added: "When children become involved in violence it's devastating to them, their families and their communities.
"Preventing violence is complex. There isn't a simple solution. But – together – we have a once in a generation opportunity to find what works best and make change happen to keep our children safe."
That charity said it wants to hear from anyone whose work involves keeping children and young people safe from involvement in violence to help decide the areas it should focus on from 2021-2023. That includes the police, people working in community and youth charities, local authorities, education and health. Interested parties can register to take part at https://youthendowmentfund.org.uk/grants/get-involved/
The Youth Endowment Fund will also be talking to children and young people who have experience of being involved in violence. Their views will also help the charity understand how it can make the most difference in the next three years.
The call is part of an ongoing commitment set out in the charity's strategy to work with partners as they fund promising work, work out what really makes a difference to reducing violence, and make sure this knowledge is put into practice in communities across England and Wales.
Safeguarding Minister Victoria Atkins said: "The Youth Endowment Fund is a long-term investment to help the next generation achieve their potential and lead positive, fulfilling lives.
"It is crucial to prevent young people from being drawn into violence and criminality and to intervene early where they are at risk.
"The Youth Endowment Fund strategy published today sets out a way forward to make this happen."
The Youth Endowment Fund said it was committed to making sure everyone can take part. Through previous grant rounds, it has supported organisations to build their ability to understand what works.
For example, Deputy City Mayor Councillor John Merry, Salford City Council, said the Youth Endowment Fund had already offered it the chance to test an early intervention model.
"We wanted to make sure we were learning from the range of the professionals working in the youth justice service, so we could reach children early and prevent them from offending in the future," he said.
"By working with our research partner, we've been able to think about the best partnership model, which professionals should be involved, how to measure success and, in the long run, how a successful scheme might be rolled out across the whole of Greater Manchester."
The Youth Endowment Fund said it strategy explains how it will make change for children and young people over the next ten years – finding out what works to prevent children becoming involved in violence and building a movement to put this knowledge into practice.
It will achieve this by:
Funding great work. The Youth Endowment Fund will support projects in England and Wales that intervene early in children and young people's lives to prevent them becoming involved in crime and violence. That will include a specific Neighbourhood Fund to work in small, local areas where crime is highest. And it will launch grant rounds focused on priority themes, addressing topics as diverse as school exclusions or child criminal exploitation. The Fund will also work with organisations that have great ideas but do not have the capacity for evaluation, to help build their ability to find out what works.
Finding out what works. By evaluating, testing and researching the projects it funds, the Fund will build knowledge of what works. And it will use existing evidence and make it accessible, so that everyone working with children and young people can make decisions based on what works.
Listening to children and young people. Often, people with power do not know enough about the lives of children and young people most at risk. The Fund is committed to hearing their voices and meaningfully involving them in decision-making.
Working together for change. The Fund knows that, even with all of this knowledge, it cannot make a difference if people working with children and young people do not know about it. So it will build networks cutting across the youth sector, education sector, children's social care and the police – all striving together for change.