£200m awarded Youth Endowment Fund to support Public Health Approach
The Home Secretary has appointed the charity Impetus to deliver a £200 million Youth Endowment Fund to help tackle violence.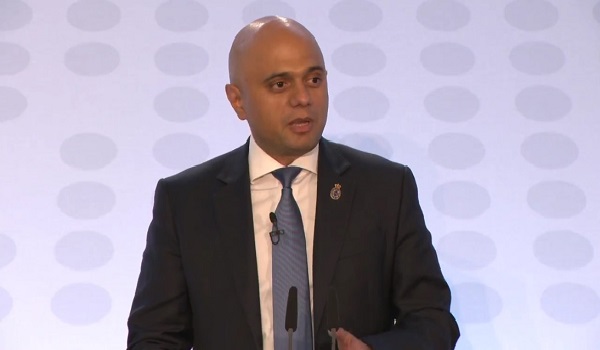 The fund will support programmes and community partnerships working with children at risk of being drawn into crime and violence. 
Impetus, which focuses on helping young people in disadvantaged backgrounds, will work closely with the Early Intervention Foundation and the Social Investment Business across England and Wales to deliver the programme. 
The Home Office said that long-term interventions such as the Youth Endowment Fund complement government action to support the police in tackling the immediate challenge of knife crime.  
Earlier this month, £100 million was committed to support forces with high levels of violent crime.  
The fund will be delivered over ten years as part of the Government's public health approach, which aims to examine the underlying causes of violence and invest in preventative initiatives.  
A statutory duty will shortly be open for consultation. 
Home Secretary Sajid Javid said: "Intervening early in the lives of vulnerable children and young people is a central part of our approach to tackling serious violence." 
A Home Office spokesperson said combining strong law enforcement with early intervention underpins the Serious Violence Strategy's commitment. 
Impetus will also look for other funders to grow the fund to a potential £300 million through donations and investments. 
The first round of grants are expected to be announced in the autumn.  
The fund will:  
Find and support existing programmes

 working with children most at risk

 

Promote new knowledge and practice to shape local and national responses to youth offending

 

Develop an approach with local communities to ensure 

longeivity

. 

 
"It's vital we do everything we can to equip these youngsters with the skills and resilience they need to lead positive lives and prevent them from offending in the first place," said Mr Javid. 
"Our £200 million Youth Endowment Fund is a key part of this approach and will help us tackle the root cause of this scourge. 
"It will work with local communities to ensure that support reaches those at most risk, diverting them away from crime and violence to lead fulfilling lives." 
Prime Minister Theresa May said tackling serious violence requires "a cross-society approach", and early intervention was vital to protect young people from being groomed by gangs and drawn into crime. 
"We all need to work together to stop further tragedies. This fund will support important work in the community to prevent vulnerable children and young people from falling into a life of drugs, gang culture and violence," she added. 
Impetus chief executive officer Andy Ratcliffe said: "This is a significant and sustained investment that puts prevention at the heart of efforts to tackle youth crime and violence. 
"We need to be ambitious if we're to tackle this issue – that means early intervention to stop children and young people getting themselves into serious trouble. 
"The Youth Endowment Fund will be working with frontline organisations to provide the support they need to put young people on the right track."