20-year prison sentence for man trying to steal a domain name at gunpoint
A man has been jailed for the first reported instance of 'armed' domain hijacking.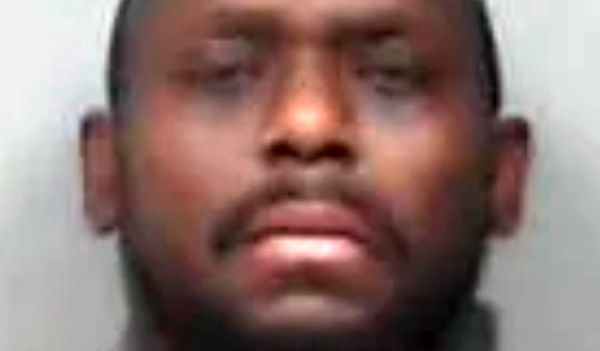 With the FBI recording 332,198 robberies in the US last year, this is the only one that involved an offender trying to forcibly steal a domain name.
Sherman Hopkins Junior was handed a 20-year prison term in Iowa by US District Senior Judge Linde Reade after pleading guilty to one charge of interference and another of attempted interference with commerce by threats and violence.
The sentence was the result of a plea deal with prosecutors as he had previously been charged with more serious offences including kidnapping and possession of a firearm during a violent crime.
The court heard that Hopkins attempted to gain control of the website DoItForState.com by breaking into the domain holder's apartment and threatening him at gunpoint until he transferred the site.
The 43-year-old entered the home on June 21, 2017 with a hat and pantyhose on his head and dark sunglasses covering his eyes.
According to the account from the Department of Justice, domain name owner Ethan Deyo, who was upstairs at the time, heard Hopkins enter and saw him, gun in hand, on the first floor of the house.
Mr Deyo locked himself in a bedroom, but Hopkins kicked in the door and grabbed him by the arm.
For the rest of the time that Hopkins was in the house, he terrorised and assaulted Mr Deyo, dragging him to his computer and demanding he log in – throwing his phone away so he could not call for help.
Hopkins pointed his gun at Mr Deyo's head, handed him a piece of paper with directions on how to transfer a domain name from one GoDaddy account to another, and demanded he follow the instructions provided.
Mr Deyo complied with the request, working through the domain transfer process under duress. At one point, he asked Hopkins for a mailing address and phone number – information required by GoDaddy to complete the transfer – and Hopkins responded by pistol whipping Mr Deyo in the head and repeatedly using a Taser on him.
When Hopkins cocked the gun to Mr Deyo's head, a struggle ensued and Mr Deyo gained control of the weapon during which he was shot in the leg.
He then shot Hopkins several times in the chest and called police.
DoItForState.com – thought to be a valuable domain name – had already been inactive for a month before the attempted jacking.
The website had emerged from the University of Iowa as a forum for college students to post images of wild antics, including graphic sex and beer 'chugging'.
Before it was taken down, the website described itself as showing "College stories, College Life, College Snaps."