18 jailed following operation targeting multi-million pound nationwide drugs supply chain
Eighteen people have been jailed for a total of more than 146 years for their part in a multi-million pound nationwide supply of cocaine and heroin following the "biggest operation of its kind" carried out by North Wales Police.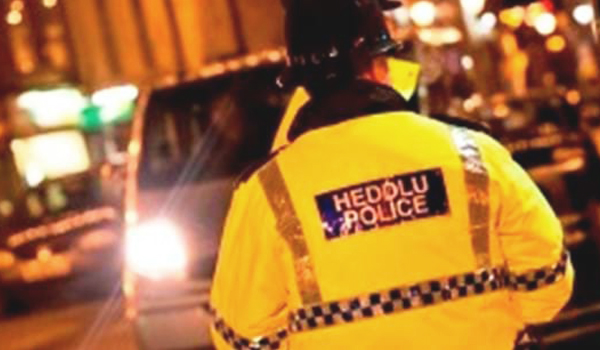 Mold Crown Court heard that organised crime gang (OCG) was running what was described as an "extremely busy and very profitable" Echo Line, supplying drugs into North Wales, Merseyside, the North West, Scotland and Devon Cornwall.
During the investigation, drugs with a street value of £2.1 million were recovered – more than 5kg of heroin, cocaine and crack cocaine; 54kg of Class A mixing agents; 17kg of Amphetamine; more than 3kg of Cannabis; almost one kilogram of Ketamine; and approximately 43,000 Etizolam tablets.
North Wales Police said it was "a truly nationwide supply chain" and bringing those involved to justice was the biggest operation of its kind it has carried out.
Detective Inspector Lee Boycott of North Wale Police's Serious and Organised Crime Unit, said: "The level of sentencing reflects the seriousness of these crimes.
"This OCG had deadly intent to let no one stand in the way of their highly lucrative business, which brought misery to thousands and violence to our streets."
He said last week's sentencing saw those at the very top of the Echo Line, through to those who were their couriers and street dealers, being brought to justice thanks to North Wales Police working with colleagues from Merseyside and the Regional Organised Crime Unit.
Det Insp Boycott added: "This is not where it ends. All those involved are starting their prison sentences, but we will continue to pursue the ringleaders to make sure that when they are eventually released they will not be able to benefit from their ill-gotten gains.
"We will pursue court orders against them to place conditions on their lifestyles and we will also forensically examine their financial affairs so that any proceeds from their drug dealing – cash or assets – are recovered and paid to the public purse."