£13m fund launched to improve `essential` trusted relationships with at-risk youths
The Government has launched a fund to help officers, youth workers and other professionals to form closer relationships with vulnerable young people.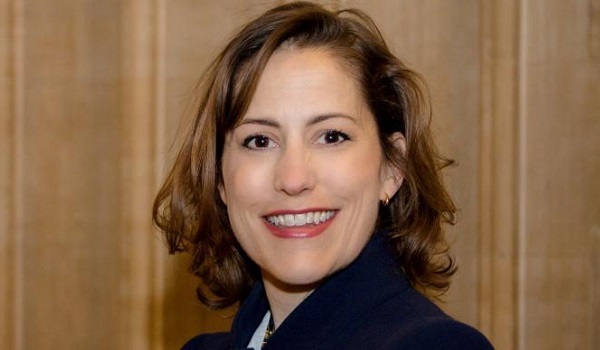 Announced on Sunday (February 25), local authorities will be asked to apply for funding by designing projects aimed towards people aged between ten and 17 years old, who have been identified as vulnerable to sexual exploitation, victims of county lines or peer abuse.
Local authorities that wish to receive part of the £13 million Trusted Relationships Fund will soon be able to submit proposals demonstrating how they will improve wellbeing, facilitate a higher quantity and quality of trusted relationships, and reduce incidents of children going missing or being exploited.
The Home Office says the projects will be used as an example of "what works to protect young people from exploitation" to improve future programmes.
Minister for crime, safeguarding and vulnerability Victoria Atkins said: "This Government is working to keep all our children and young people safe and protect them from those who would exploit them or try to pull them into a life of violence and crime.
"We all know how valuable it can be for a child to have an adult in their life who they can trust, who they can confide in, who has their best interests at heart and who is in a position to act when they are in trouble.
"Through the Trusted Relationships Fund we want to ensure that those most at risk of abuse and exploitation, such as child sexual exploitation or gang related exploitation have such a person in their lives."
National lead for child protection Chief Constable Simon Bailey added: "The lack of a trusted and protective relationship with an adult can often be a key reason behind the exploitation of vulnerable children.
"The Trusted Relationships Fund will help to ensure that those children most at risk of crimes such as sexual exploitation and county lines gang crime are able to benefit from these invaluable relationships."
A review carried out by the Early Intervention Foundation, commissioned by the Home Office last year, found a trusted relationship with an adult is essential in supporting at risk children, and a lack of trusted relationships are often cited in reviews of failures around child sexual exploitation.
It also found that this kind of social support can make young people more likely to disclose when abuse is happening to them.
Donna Molloy, director of dissemination at the Early Intervention Foundation, said: "In early intervention services, the trust that develops between a skilled practitioner and a parent, child or young person can motivate and equip people to change their lives.
"The evidence shows that positive relationships can support the development of skills, coping strategies, confidence and behaviour change for children and young people.
"We do need a better understanding of the potential of trusted relationships between practitioners and young people to protect vulnerable young people from sexual abuse and exploitation. The new funding provides a great opportunity to build the evidence about which specific aspects of workforce practice are more or less effective in building trusting relationships with vulnerable children.
"We still know far too little about what makes a good practitioner able to deliver effective early intervention and how to support the different groups of practitioners that collectively make up the early intervention workforce."