1,382 reports of needle spiking made to police since September, MPs told
More than 1,300 reports of needle spiking have been made to UK police forces in less than six months, MPs have heard.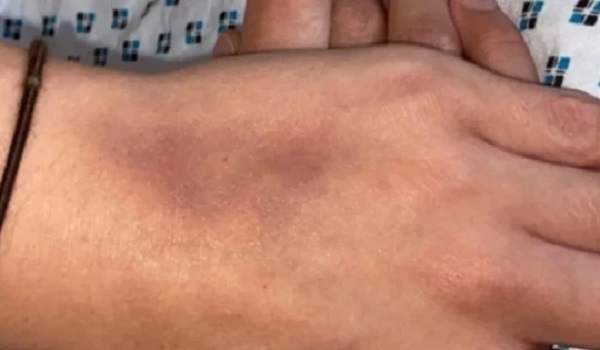 Lincolnshire Police Deputy Chief Constable Jason Harwin, the National Police Chiefs' Council drugs lead, told the Home Affairs Committee that police forces have received 1,382 reports of such crimes since September.
And forces are aware of a comparatively small number of secondary offences, such as sexual assault or theft, which have been linked to needle spiking.
In contrast, he said there were 1,903 crimes that could be related to spiking across the whole of 2019.
Mr Harwin said needle spiking is a new phenomenon taking place across the UK, with some localised hotspots.
He said forces have started receiving an unprecedented volume of calls, and universities are also raising the issue.
He told MPs: "We've not seen that before – the scale of that before – we've never seen that before."
The committee was hearing evidence from police representatives as part of its inquiry into spiking.
Durham police and crime commissioner Joy Allen said the force had received 82 reports of spiking incidents between October and December.
Of these, around three in ten (25) were thought to be injection-related.
She said this is a "significant number that demonstrates the trend", but added that a "staggering" number of people who are spiked do not feel comfortable to report it.
She added: "I think that's just a drop in the ocean because we know a lot of people aren't coming forward."
Victims or witnesses of spiking can share their experiences through the committee's public survey, which is open until January 31.
During a meeting of the Scottish Police Authority last week, Detective Chief Superintendent Laura McLuckie said Police Scotland had found no evidence of any cases in Scotland where someone had been "spiked by injection".
She said forensic analysis had found no traces of drugs used for spiking. "There is clearly alcohol involved. There is clearly recreational drug use involved. However, we don't have any identified cases of any spiking by injection in Scotland at this time."
She added that the significant increase in reporting last October apparently came about as a result of the media and social media attention that it was given at that time.
"We are only now starting to see the results of the forensics. I'm pleased to say that we're not seeing any drugs within people's systems that we would class as being a drug that would be used in spiking. We will obviously continue to monitor over the coming weeks and months."
A Scottish government spokesman said: "the act of spiking is utterly abhorrent" and ministers remained committed to working with partner agencies to tackle all forms of violence against women.
"We note Police Scotland's work in this area and it is encouraging that forensic analysis so far has found no traces of drugs used for spiking in reported cases," he said.
"Nevertheless, we will continue to work with partners to strengthen our response to this issue and ensure that women who are out in the night-time economy feel safe and are supported to report, if something does happen. This includes increasing training on spiking for both police officers and night-time industry staff and continuing to implement our Equally Safe Strategy."