Chief Constable: 'Police officer joined as a predator' 
A police force has been cleared of vetting failings after an officer who had been investigated for serious sexual offences before joining went on to rape a 13-year-old girl.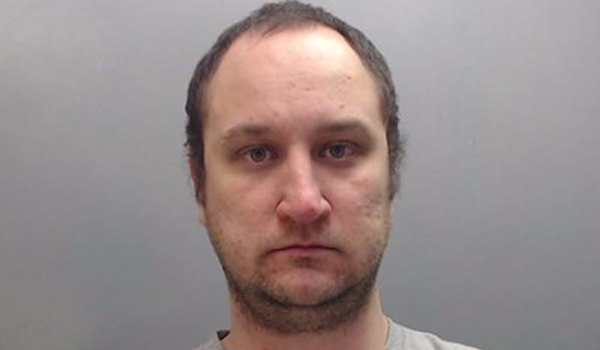 Former Police Constable Ian Naude, 30, was convicted at Liverpool Crown Court today (November 15) but Cheshire Constabulary was investigated after he was found to have committed sexual offences between being vetted to become an officer and joining the force.
However, the Independent Office for Police Conduct (IOPC) cleared individuals working for Cheshire Constabulary over recruiting Naude when he was already a named suspect in a rape reported to Staffordshire Police in January 2017, and two child grooming cases reported to West Mercia Police in February that year, two months before he joined.
The force says it has since improved its vetting so that when there is a delay in the recruitment process of over three months, more checks are now made on national police databases.
Acting Chief Constable Janette McCormick said: "In light of this case, the constabulary has looked long and hard at its own recruitment and screening programme for new recruits to see whether this type of incident can be avoided in the future. 
"I think what's really important is that no matter what the selection processes people go through, organisations where people have positions of trust, positions of authority, are vulnerable to predators who look to groom, who look to target vulnerable people. 
"Selection processes are not the answer alone, it is about being really proactive when they're in the force to look for those signs, those triggers, and proactively investigate." 
While a student officer in Crewe on October 25, 2017, Naude groomed the girl over a 24-hour period while on and off duty. This included encouraging her to send him sexually explicit images, before sexually assaulting and raping her on waste ground when he was off-duty.
The former soldier who served in Afghanistan met the girl when he responded to an incident at her home.
He filmed part of the rape on his mobile phone.
The girl's parents reported the incident to the police on November 3, 2017, and Naude was quickly identified, arrested the following day and immediately suspended from duty when charged with seven offences. 
When Naude's computer and phone were examined, he was found to be grooming children on social media using pseudonyms, including posing as a 15-year-old boy called Jake Green. 
However, he was mistakenly copied in on a work email which showed he was to be arrested. There were 756 images deleted from his phone when it was seized. 
His laptop and another phone were found in a field after he drew a map of their location for his cell-mate.
Ms McCormick said about Naude: "He didn't join to be a police officer, he joined as a predator." 
He was dismissed from the force at a special hearing.
Detective Chief Superintendent Duggan said: "Ian Naude's behaviour is nothing short of despicable. Police officers are placed in a position of trust and there are clear guidelines about the standards expected from a police officer, having contact with members of the public and accessing police information. 
"Naude received training in all of these areas as part of his role and clearly knew what was expected of him. Sadly, he chose to ignore everything he had learnt.  
"As soon as the allegations came to light Naude was suspended from the force and has been dismissed as an officer. There is no place in the police service for people like Naude. 
"Cheshire Constabulary is committed to investigating any allegations of this nature – no matter who the alleged perpetrator is. Police officers are not above the law and will be treated in the same way as any other suspect." 
"Between the vetting and joining the force he committed some offences. The complexity of those and the fact he used pseudonyms online meant that we didn't link him to the investigations and that meant that his predatory behaviour started."