New female offenders strategy promotes out of court disposals
New guidance has been issued to help forces take a gender-informed approach to dealing with female offenders and reduce the need for custody.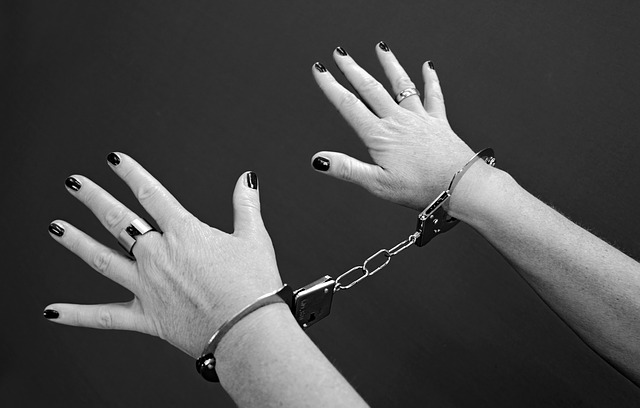 The guidelines, developed by the Ministry of Justice (MoJ), encourages senior officers to lead cultural and practical changes that will ensure women are supported to address factors that may have contributed to their offending.
The Government hopes the strategy will mean policing can contribute to reducing the number of women in the justice system and the damage that their offending causes to victims and their community.
It added that forces should be supported to intervene at the earliest opportunity when women are in crisis, in a way that responds to their needs – such as through out of court disposals (OOCDs).
The MoJ believes there is "persuasive evidence" that short custodial sentences are less effective in reducing reoffending than community orders.
A spokesperson said: "Short sentences generate churn which is a major driver of instability in our prisons and they do not provide sufficient time for rehabilitative activity".
Half of women released from custody go on to reoffend while a third of women offenders managed in the community also commit further crimes, according to MoJ statistics.
In 2016/17, 108,000 adult women were arrested and the Government estimates that interactions with female offenders cost policing approximately £1billion.
The MoJ is investing £4.5m over the five years to 2020 to support women's community provision for female offenders, to tackle the underlying factors of reoffending.
It claims that the "key to a successful women-specific approach is the availability of services in the community into which suitable women can be referred".
The 'Female Offender Strategy' recommends the use of OOCDs as a proportionate way for forces to deal with low level criminality.
Two of the six disposal options – Community Resolutions and Conditional Cautions – allow conditions to be attached to an outcome, which are rehabilitative, reparative or punitive in nature with a strong focus on rehabilitation and victim reparation, the guidance states.
The use of these two measures above the other four (known as the two-tier framework) has gained support due to them being entirely non-criminal processes.
In 2017, Deputy Chief Constable Sara Glen, the National Police Chiefs' Council lead for charging and OOCDs, advocated the two-tier framework in her national strategy for consideration to the Chief Constables' Council.
However, a change to the legislation to implement this framework nationally is not currently expected.
The guidance also recommends greater working with partners such Liaison and Diversion (L&D) staff. L&D is a service commissioned by NHS England and operating mainly within police stations but also in courts to support adults and youths with vulnerabilities in the criminal justice system.
The partnership began in 2014 and is being introduced across England. Coverage is currently at 82 per cent but NHS England hopes to have full coverage by March 2020.
Association of Police and Crime Commissioners' Victims Lead Dame Vera Baird says that a shift in focus "offers better public protection at a fraction of the cost of prisons".
She added: "Working with women offenders at the earliest stage has been shown to reduce reoffending rates, reduce drug and alcohol use, and improve emotional and mental health.
"Having access to the right support services enables female offenders to turn their lives around."