101 'chatbots' set to assist call handlers in Northamptonshire
Northamptonshire Police is to introduce a system of fully-automated 'chatbots' to take non-emergency reports from crime victims, record details of offences and provide advice to help cut costs and reduce the heavy workload on call handlers.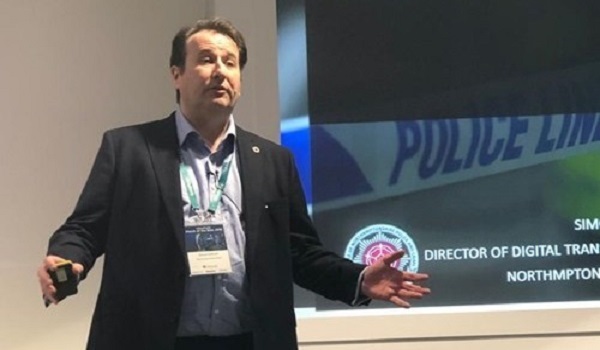 Simon Clifford, director of digital transformation at the office of the police and crime commissioner for Northamptonshire, said the project would make it possible for the police to engage more widely with the public by making use of existing chat software on their phones and computers. 
"It will allow the reporting of crime, intelligence reports and the delivery of police information akin to calling 101 through an intuitive interface on users' preferred communications platform, including Facebook Messenger, Skype and WhatsApp," said Mr Clifford. 
The pilot is due to begin later this month, initially focusing on the reporting of low-level crime and intelligence. An extended roll-out is planned for next year, incorporating workflow integration, automated intelligence management, live video feed integration and the provision of metadata through real time artificial intelligence. 
A third phase of the project will extend to police response assisted by machine learning, situational awareness, live intelligence management and public alerting. 
"We are looking at bot technology so that we can offer customers a wider choice, not as a replacement to the voice 101 or 999," said Mr Clifford. "At peak times callers of 101 can experience delays, which in some circumstances may result in information not being shared with us. Offering additional channels reduces this likelihood." 
The chatbot system is currently being 'trained' with all website content from Northamptonshire Police and the national 101 content that relates to its online forms. 
While chatbots in emergency call handling have the "potential to deliver cost-savings and operational efficiencies" (see PP631), Harry Fletcher, head of the new All-Party Parliamentary Group on Victims of Crime, is concerned they could undermine victims' confidence in the police. 
"This is more evidence of police becoming more and more remote from the community and victims they serve," he said. "To ask people to talk to a computer rather than a person minimises the impact of the crime and risks undermining victims' confidence in the justice system."