100 homicides reflect 'horrific scale of violence' in London
An 'urgent' look at how to reduce the increase in violent crime has been called for by the capital's Police and Crime Committee.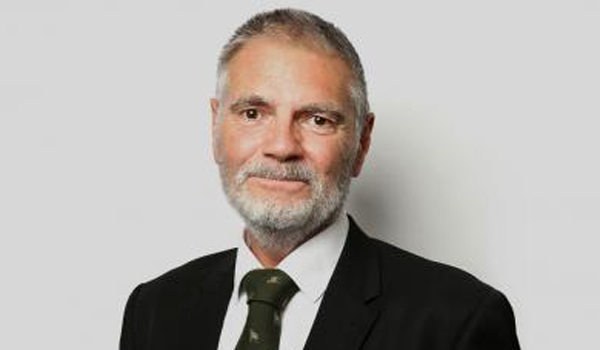 The number of murders in London for the year currently stands at 100, ten of which were results of gunshot wounds.  
This means that the number of non-terror related homicides between January and August has increased by 12 per cent in 2018 than the previous year.  
In 2017, there was also a ten per cent rise on the previous year.  
The London Assembly Police and Crime Committee has launched an 'urgent' investigation into the upsurge of violent crime in London. It will focus on police tactics and causes of the rise in crime.  
The committee expressed a particular concern over the number of deaths caused by stabbings, as figures show that almost two-thirds (59) of deaths in 2018 were caused by a knife.  
There were around 8,700 recorded knife offences in London between January and July this year.  
Another striking figure from the analysis was that half of the 100 murder victims were under 25 years old.  
Inter-gang feuds between young people in the inner-city boroughs became the focus of the surge in violence this year with victims as young as 16 and 17. The name postcode wars described violence that resulted from members of each gang defending their 'territory' or neighbourhood.  
More homicides – a total of 38 – occurred on the streets than any other location. The number was closely followed by a total of 35 homicides occurring in a domestic environment.  
Numbers from the Office for National Statistics suggests that nationwide around three times as many homicides occur in domestic environments than on the street. However, in London the ratio is more than 1:1.  
The Committee has said that these figures are causing "wide scale public concern" as the face of crime in London seems to have changed more drastically than elsewhere. 
For example, the number of admissions for stab wounds increased by 17 per cent in London but only 13 per cent in the rest of England between 2012 and 2017.  
Last year, Metropolitan Police Service (MPS) Commissioner Cressida Dick said that she would "bear down across the wide spectrum of violent crime" after statistics showed that crime had sharply risen from the previous year.  
This July, the MPS head said that finally violent crime in the capital had begun to "stabilise" after murder rates fell. "In the first five months of 2018 we saw on average around 15 homicides per month; for June and July the average was around six a month," she said.  
Chair of the Committee, Conservative Assembly Member Steve O'Connell, said: "Londoners are rightly deeply troubled by the level of violence taking place in the capital. 
"We have reached an awful total of 100 homicides this year. The overwhelming use of knives in these killings presents a severe challenge to the police and our community. 
"We can't forget that not all violence involves young people, and not all of it takes place on our streets. 
"We must take a long hard look at the causes of violence in all its forms."