'Urgent need' to change compensation scheme loophole
Despite revised rules, children as young as 12 can still be denied compensation by a government body because they are deemed to have "consented" to sexual abuse.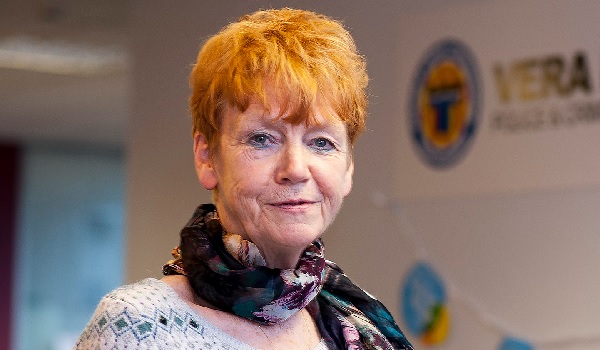 Despite revised rules, children as young as 12 can still be denied compensation by a government body because they are deemed to have "consented" to sexual abuse. The Criminal Injuries Compensation Authority (CICA) launched a review of its guidelines earlier this year when it emerged that almost 700 child victims had been denied payments, even in cases where the attacker had been jailed. Justice Secretary David Lidington told MPs last week that the rules would be changed so victims of child grooming gangs would no longer be refused compensation. However, CICA's revised guidance states that victims of child sexual abuse can still be rejected on the basis that "consent 'in fact' is different from consent 'in law'". It says no crime of violence will have occurred "where the sexual activity is truly of the applicant's free will", even in cases involving children. Five charities – Barnardo's, Victim Support, Liberty, Rape Crisis and the National Working Group – have asked to Mr Lidington to rewrite the "extremely damaging" official guidance. They have called for the rules to be changed so "no child groomed and manipulated into sexual abuse is denied compensation because they complied with their abuse through lack of understanding, or being brainwashed into believing their abuser loved them and developing feelings for them." The Association of Police and Crime Commissioners (APCC) has also called for the Criminal Injuries Compensation Scheme to be changed as a "matter of urgency". APCC victims lead and Northumbria PCC Dame Vera Baird said "Back in July we called on the Justice Secretary, and repeated calls with officials over the summer, to close this loophole which impacts on the ability of significant numbers of children, who were, to the law and to any observer clearly victims of sexual exploitation or abuse, to claim compensation. It is our firm belief that this is something for which the Government has to take responsibility for. "There are three areas in particular that we have brought to the minister's attention, how consent is defined in sexual offence cases, the flexibility of the two-year rule and the 'same roof rule'. "On the issue of consent, the law here is clear, there can be no issue of consent for victims who have been groomed where that person is under the age of 16. However, as we have stated previously, we currently have a situation where an executive agency of the Ministry of Justice's public position is that a child can "consent" to sexual activity with an adult. We do not regard this as acceptable in any way. Deputy victims lead and Lincolnshire PCC Marc Jones added: "It is our understanding that the draft revised guidelines criticised this week in The Guardian are not those of the Ministry of Justice but the current Criminal Injuries Compensation Scheme itself, and they continue to leave open the prospect refusals of compensation to blameless young victims. There is an urgent need for change to remove this risk entirely. "Currently, the signal sent out to victims, who have not felt able to come forward to report crimes, is shockingly negative and totally undermines trust in the system that they will be believed and protected." In one case, a woman who was attacked as a 14-year-old girl was denied compensation by the CICA on the grounds that she "had not been the victim of non-consensual acts", despite the gang of older men being jailed for 30 years for raping and sexually assaulting her. A CICA spokesperson said: "Child sexual abuse is abhorrent, and victims can apply for taxpayer-funded compensation awards through the Criminal Injuries Compensation Scheme. "Our guidelines are intended to make sure that controlling and abusive behaviour is taken into account when handling compensation applications. "We are urgently reviewing our guidelines to ensure they are robust enough to deal with cases where grooming may be a factor."