'Pracademics' driving bottom-up police transformation
Officer-led research is at the forefront of transforming the police service, according to the 'godfather' of evidence-based policing (EBP).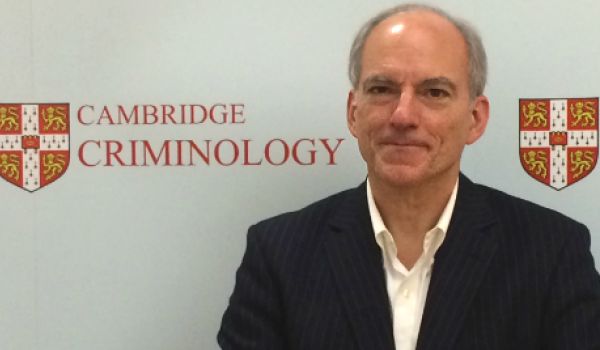 Officer-led research is at the forefront of transforming the police service, according to the 'godfather' of evidence-based policing (EBP). Professor Lawrence Sherman, director of the University of Cambridge's Institute of Criminology, believes the steadily blurring lines between police practitioners and academics are helping policing become more efficient and effective. With growing numbers of frontline officers conducting their own studies – and membership of the Society for Evidence Based Policing at an all-time high – the quality of police research is increasing ever faster. The field of EBP could even become 'pracademic'-led – something that "didn't seem possible" ten years ago. "Officers are both producing research and consuming it, which is creating its own knowledge economy," Professor Sherman told Police Professional. "The more students come to Cambridge and other universities and do their own research… the more research becomes central to trying to transform policing. "That's the best way to transform a profession – from the bottom up by people using the scientific method to figure out what's the best way to do these things." Hundreds of officers and academics travelled to Cambridge this week to attend the largest ever International Conference on EBP. The conference, now in its tenth year, saw pracademics from across the world present their findings on improvements they have made in their own forces. In one experiment from Merseyside Police, Chief Inspector Chris Gibson found the force could save more than £1 million each year by re-thinking how officers are deployed to hotspots in the night-time economy. Detective Constable Ian Button, of Leicestershire Police, also shared his findings regarding the relationship between suicidal tendencies and serious violent crime. Chief officers were also recognised for promoting EBP in their own forces, with Chief Constable Mike Barton accepted into the EBP Hall of Fame for raising its profile in Durham Constabulary. Mr Barton was praised for his "deep commitment" to evidence-based practices and innovations that has seen the force become the first in England and Wales to automatically forecast the likely harm level of offenders over the next two years when they enter custody. Durham Constabulary has also recently agreed to run a major study to replicate and extend West Midlands Police's 'Operation Turning Point'. "We're very pleased that the tenth international conference was bigger and better than ever," said Professor Sherman. "I think the quality of papers is going up as well. It's a really good sign for the field, which is taking off at geometric speed." He added: "The best advice is 'try EBP, you'll like it. "Sometimes these techniques are not new but they have been tested and either have been found wanting or they work a lot better than some of the things you could be doing."