'Manipulation' concerns over digital submissions
An increasing number of police forces are embracing the latest technology to enable the online submission of digital evidence by the public.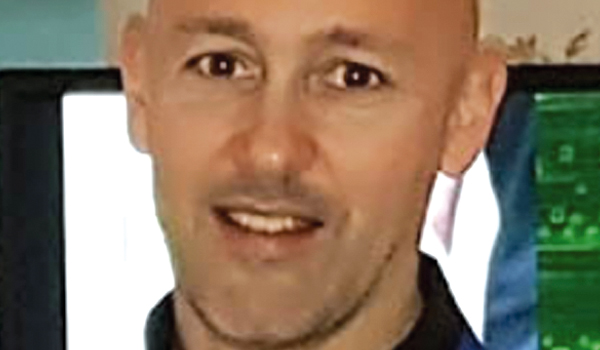 An increasing number of police forces are embracing the latest technology to enable the online submission of digital evidence by the public.
But it has raised concerns over the ease with which digital photographs could be "manipulated".
David Spreadborough – video analyst at the forensic image processing company Amped Software and formerly a police officer for 24 years with the Metropolitan Police Service and Cheshire Constabulary – says digital images and videos can "make or break an entire investigation".
"So I'm all for making it as easy as possible for members of the public to submit the evidence they have captured on their smartphones," he explained.
"However, given the ease with which photos can be manipulated, it is imperative that we routinely authenticate these images to confirm they are a true and accurate reflection of what they purport to show."
A recent report by the industry body techUK said the use of online crime reporting tools would "improve speed and efficiency of crime reporting and reduce costs for police forces".
West Midlands Police is the latest force to consider introducing 'self-service' crime reporting that will enable members of the public and small business owners to go online to submit statements and digital evidence, such as CCTV and smartphone camera footage.
Chief Constable Dave Thompson is said to be exploring online methods of crime reporting for less serious offences, such as criminal damage, shoplifting or driving off without paying for fuel.
Mr Spreadborough says for obvious reasons police officers must follow "strict guidelines surrounding integrity and authentication in order to maintain the chain of custody".
"For images sent to by a victim, witness or defendant, we need to know what has happened to them before," he added.
"Until recently nobody was asking the question as only a handful of experts in forensic analysis had the means to find out. However, we now have the software to automate this analysis so that with just a few days training police forces can do this themselves.
"Taking this facility in-house is time and cost-effective, enabling police forces to validate all images, not just those for the most high-profile crimes.
Mr Spreadborough says in terms of video, especially CCTV, it will also be important to educate the public on the importance of submitting the original recordings and not a changed copy.
"It's quite likely that there will initially be some negative consequences that stem from a lack of understanding of the requirements for admissible digital multimedia evidence," he said.
West Midlands police and crime commissioner David Jamieson told the BBC that the plans for the force would offer "greater choice", adding: "We need to be at the cutting-edge that enables those who want to be able to report crimes online to do so."
Similar technology is widely used by police forces in the US and Australia, but Jimmy Palatsoukas, director of product marketing at the IP video surveillance, access control and numberplate recognition company Genetec, said police officers will need help to "manage the deluge of incoming digital evidence" that results.
And police forces will have to enable "better information sharing" between neighbouring forces and other agencies.
"As more and more people now own connected devices capable of collecting and sharing video and image data, law enforcement organisations are inundated with the growing volume of evidence captured via smartphones, body-worn video cameras, and security systems. For this reason, managing cases is also increasingly complex," said Mr Palatsoukas.