'Invaluable' mental health triage unit heralded
Far fewer people are being detained under mental health laws in Cleveland thanks to a pioneering street triage programme.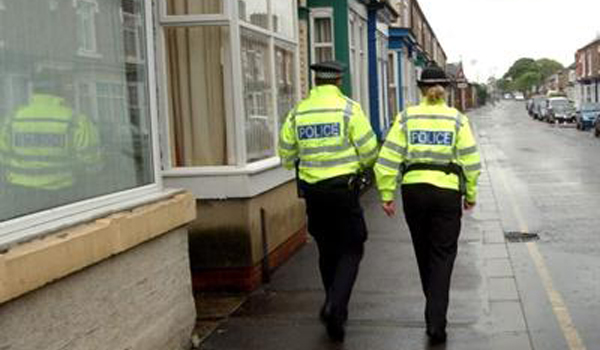 Far fewer people are being detained under mental health laws in Cleveland thanks to a pioneering street triage programme. Cleveland Police became one of the first forces in the country to deploy nurses to help officers manage people in mental health crisis when it launched the Street Triage Scheme in 2012. Since then, the number of people detained under Section 136 of the Mental Health Act has dropped by 57 per cent. The programme has also led to a 97 per cent reduction in people taken into custody for mental health assessment – from 321 people in 2011/12 to just nine last year. Announcing a new round of funding for the project on Tuesday (August 15), police and crime commissioner Barry Coppinger said: "A police cell is not an appropriate place of safety for people experiencing mental health crisis. Being held in a police cell can often only make matters worse. "The Street Triage Scheme has been extremely successful in Cleveland and I'm pleased to be able to provide the funds for it to continue. "We have a fantastic partnership with Tees, Esk and Wear Valley NHS Foundation Trust and the strength of the relationship can only benefit the people of Teeside." The triage team consists of four nurses who provide officers with support seven days a week. According to Assistant Chief Constable Jason Harwin, it differs from other force's triage programmes in that it is available to respond across the entire force area. The nurses also do not work alongside officers in response vehicles, but are called when their assistance is required. Officers then remain with the patient and the triage team until they are 'stood down'. In the future, the force intends to recruit another street triage worker for its control room, who will triage events before officers are even deployed to them. Cleveland Police was unable to provide figures on the scheme's cost-effectiveness, but highlighted savings in the "human cost" of people being taken into custody as a place of safety. Mr Harwin said: "The Street Triage Scheme has been invaluable in ensuring that people with mental health are taken to an appropriate place of safety and dealt with by the right specialists. "Our officers can be released back to the streets to deal with on-going incidents rather than transporting people to police custody unnecessarily. "We still have work to do to ensure that we improve even more, but we have made huge strides across Cleveland to improve the service delivered to those in crisis."