'Ill-fated' GPS tagging scheme a 'waste of public money'
Long-delayed plans to fit dangerous criminals with GPS monitoring bracelets have been condemned as a "catastrophic waste of public money".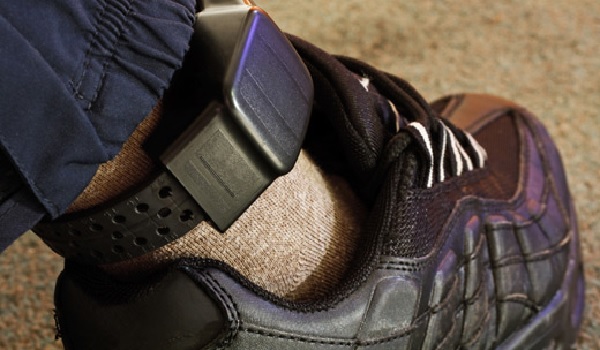 Long-delayed plans to fit dangerous criminals with GPS monitoring bracelets have been condemned as a "catastrophic waste of public money". Ministry of Justice (MoJ) proposals for replacing the contract for its GPS tagging scheme – currently five years behind schedule – were overly ambitious and far too complex, according to the Public Accounts Committee (PAC). In a report published on Wednesday (January 24), MPs accused the MoJ of pressing ahead with the programme despite not researching whether it would be achievable. Additional delays in introducing the tagging project have already cost more than £60 million, even though the Government will end up with the same monitoring bracelets and supplier that it started with. PAC deputy chair Sir Geoffrey Clifton-Brown said: "The Ministry of Justice took an all-singing, all-dancing approach to what could have been a relatively simple procurement exercise. "The evidence to support a wholesale transformation of the tagging system was weak at best but the Ministry pushed ahead anyway. "This ill-fated adventure in the possibilities of technology has so far costed taxpayers some £60 million." The GPS scheme was revealed in 2011 and was initially due to be implemented by November 2013. The project, sold as a 'world-leading monitoring programme', was designed to help police stay informed about the movements of the most dangerous and repeat offenders by fitting them with bespoke technology. Early estimates suggested it would save as much as £30 million and tag 220,000 people. However, it has already been given an extra £60 million on top of its £130 million budget as contract cancellations delayed its launch until 2019 at the earliest. Another £5 million was recently written off as "fruitless spend". The Government told the PAC it was "startled and stunned" by the over-optimism of the initial project and accepted not enough research was conducted before it began. This optimism included investing heavily in developing 'ground-breaking' technology rather than using readily available off-the-shelf products. The MoJ also opted for an over-complicated procurement model, but lacked the capacity to fix the problems it had created. It was also over-billed £179 million by suppliers but did not discover this until very late due to poor contract management. The MoJ has assured the PAC that these failures would not be repeated in the future. It is now piloting GPS tagging to improve its understanding of its use, and claimed it is "learning lessons" that will inform future delivery of the programme. A spokesperson said: "Electronic monitoring is a valuable tool in supervising offenders and protecting the public, but we have been clear there were a number of challenges to our expansion of the electronic monitoring programme. "As a direct result, we fundamentally changed our approach in 2015, expanding and strengthening our commercial teams and bringing responsibility for oversight of the programme in-house. "We are now in a strong position to continue improving confidence in the service and providing better for value for money for the taxpayer."