'Damning' report shows police pay slashed 7.5 per cent since 2010
Police wages are down £2 an hour in real terms and other public sector workers have seen similar cuts, according to government pay advisors.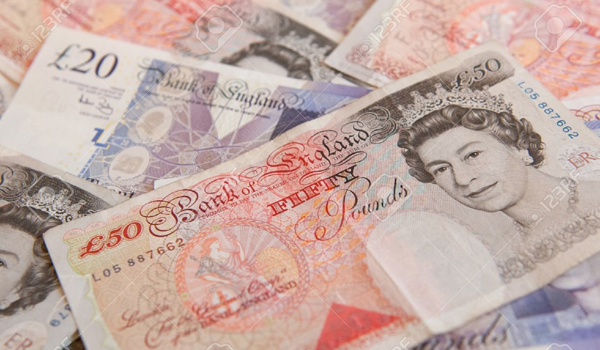 Police wages are down £2 an hour in real terms and other public sector workers have seen similar cuts, according to government pay advisors. Research into salary changes among pay review body occupations has found officers suffered a 7.5 per cent pay cut between 2010 and 2015. This reduced to 6.3 per cent when accounting for workforce changes, such as younger and less experienced officers being recruited. The figures, released by the Office of Manpower Economics, also show teachers' pay was cut by £3 an hour over the period – and doctors' wages fell more than 22 per cent. The findings are likely to fuel ongoing debate regarding the future of the one per cent public sector pay increase cap. Responding to the report, Shadow Chancellor John McDonnell said: "This is a damning report that reveals the harsh and unfair reality of the Tories' pay freeze on hard-working public sector workers. "The fact that some of the pillars of our community and the public sector, such as teachers, nurses and police officers, are seeing their pay cut exposes the complete duplicity of a government which likes to praise their work, but will not actually truly reward it." The analysis, published on Monday (July 3), found public sector workers experienced an average three per cent pay cut between 2005 and 2010. Median hourly pay fell by six per cent for all workers as the 2008 financial crash hit hard in the private sector. The recession noticeably affected police wages, which rose in real terms in the three years beforehand but dropped sharply in 2008. Pay then increased again until 2010 but declined until 2015 following then-Chancellor George Osborne's policy of capping public sector wage changes at one per cent each year. This led the average hourly pay for sergeant ranks and below to drop from £20 in 2005 and 2010 to £18 in 2015. Similar patterns emerged across most Pay Review Body occupations – teachers' wages fell from £25 an hour to £22, doctors' from £38 to £30 and prison officers' from £16 to £15. Nurses' hourly pay rose from £16 to £17 between 2005 and 2010 before dropping back to £16 by 2015. The findings were adjusted for inflation and based on 2015 prices. The Police Federation of England and Wales (PFEW) believes the true impact on officers' salaries may be even higher as the report may have used data that contains police staff. A spokesperson told Police Professional it could be "a sizable underestimate". PFEW analysis shows a real terms pay gap of 14.6 per cent across the federated ranks since 2010. It believes continuing the pay cap until 2020 would lead to police settlements falling 23 per cent on 2010 levels. The report was released the week after Labour lost a challenge in the House of Commons seeking to lift the public sector pay cap. In the first Westminster vote since the general election, the Queen's Speech amendment was defeated by 323 votes to 309. The vote followed widespread confusion about the future of the pay cap, as a Downing Street spokesperson had previously indicated that ministers were willing to review it. Prime Minister Theresa May's official spokesperson later played down speculation, insisting that the policy "has not changed". At a recent press briefing, Sara Thornton, chair of the National Police Chiefs' Council, warned that a larger pay rise without changes to government funding could heap more pressure on the service. She said: "I'm absolutely certain that every officer and member of staff across policing would welcome a pay rise of more than one per cent but of course that would increase more pressure on the budgets unless there was some better settlement."