'Careless' drink-driver jailed for hit and run on officer
A drunk motorist who knocked a police officer off his bicycle and left him in a critical condition on the road has been jailed.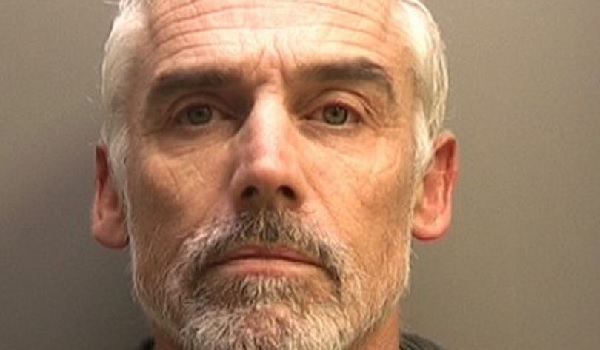 A drunk motorist who knocked a police officer off his bicycle and left him in a critical condition on the road has been jailed. The officer "thought we was going to die" as he lay on the side of the road with several serious injuries. Robert Foster, 49, from Stamford, was sentenced to two years in prison after he admitted driving while over the legal alcohol limit, causing serious injury by dangerous driving and failing to stop after a road traffic incident. He was also banned from driving for four years at Lincoln Crown Court on Monday (September 11). The court heard that a sergeant from Leicestershire Police, who has not been named, can no longer serve on frontline duties after suffering a number of injuries including a broken leg, a broken wrist and a deep cut to his forehead last September. A victim impact statement which the officer read out in court told how he believed he was going to die and he began saying goodbye to his children. It read: "Being left like road kill, without a thought, has left me upset." Foster had drunk half a bottle of wine before the collision and after driving away from the scene, he continued to drink at home to cover up his drink-driving. He was quickly tracked down after debris from his car was left by the road. When he was finally breath-tested, his alcohol level was three times above the limit, and was estimated to have been double the legal limit at the time of the crash. During a police interview, Foster claimed he heard a "bang" during the collision, and thought he had hit the kerb. Prosecuting, Brian Outhwaite said the officer was cycling home at around 8pm when he noticed Foster's car make a "sharp deviation" around a parked car. "It drove straight at him, he estimated it was above the 30mph speed limit," he added. "There was blood all over the floor, he was losing consciousness, he thought he was going to die." Representing Foster, Derek Johashen admitted his defendant had a problem with alcohol, and said he was "very sorry for what he did". Sentencing, Judge Hirst said: "You left him on the floor, you left part of your vehicle on the floor and you drove off. "There is no doubt you were substantially over the proscribed limit at the time of the collision. "There is no doubt in my judgment you, knowing you had hit a cyclist, tried to avoid responsibility, first by leaving the scene and then by drinking alcohol to cover up your earlier drinking." Following the sentence, Senior Investigating Officer Sarah Capes, said: "Officers successfully located this offender in the surrounding area of Stamford within hours of him leaving the scene of a serious RTC. "This is an excellent example of the proactive policing we follow. The victim in this case was seriously injured as a result of this incident, and has thanked officers for their help and support in this investigation. "We hope that he can now move forward knowing that the offender has had to face the consequences of his actions. "This offender was careless, dangerous and tried to cover up his intoxication by drinking after the collision, and we hope that this sentence can be seen as a deterrent for the future."