'Brilliant and complex' anti-corruption investigation praised as two officers convicted of drug dealing
Corrupt officers have been warned there is "no hiding place" in policing after two were convicted of plotting to steal and sell drugs.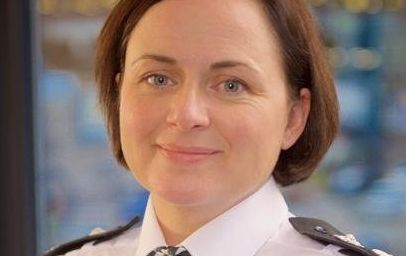 Corrupt officers have been warned there is "no hiding place" in policing after two were convicted of plotting to steal and sell drugs. Wahid Husman, 47, and Tahsib Majid, 35, both constables with West Midlands Police (WMP), used their roles to conspire to steal quantities of Class A and B drugs, a court heard. A surveillance operation, led by the WMP counter corruption unit, captured the officers talking about drug dealing on duty and conspiring with criminal associates to steal a consignment of illegal drugs destined for Birmingham. The group had planned to split the drugs between them and sell them on. PC Majid was found guilty of misconduct in public office, conspiracy to steal and conspiracy to possess drugs with intent to supply and unlawful disclosure of personal data, following a short trial at Birmingham Crown Court. Husman had earlier pleaded guilty to drug offences, conspiracy to steal and misconduct in public office at the start of the proceedings. The pair were suspended following their arrest in February and both now face dismissal from the force. WMP Deputy Chief Constable Louisa Rolfe praised the corruption unit`s "brilliant and complex" investigation before sending out the strongest possible message of the force`s "determination to weed out any corruption" in its teams. Pointing to an "exceptional case" with a "very rare" outcome of serious criminal corruption, she attacked the two officers` conduct for "brazenly abusing their positions and carrying out their offending while on duty". She said: "It is devastating for hard working and committed officers when they are so let down by a colleague", before adding that the pair had also let down "friends, families and, fundamentally, the communities served by West Midlands Police". Then she warned: "Let me be clear. If you are corrupt we will track you down and you will face prosecution. "There is absolutely no place in policing for those who abuse the trust placed in us by the public. "There is absolutely no hiding place in West Midlands Police for corrupt officers." The force`s counter corruption investigation revealed that PC Husman began accessing police computer systems as far back as 2011, when he started to feed intelligence and information to some of his co-accused Shazad Mushtaq, Imaan Haidri and Akeesh Rasab. Following his arrest in February, officers searched PC Husman's address and found £7,000 cash and heroin. Shazad Mushtaq, aged 42, also admitted possessing, with intent to supply, heroin and cocaine. In November 2016, Mushtaq was stopped by officers in his car in Walsall and drugs were recovered, before further drugs were found following a search at his home address in Ward End. PC Majid worked on the same team as PC Husman and together they abused their positions to play key roles within the criminal group and carry out their crimes, while on duty together, the court heard. Majid was also found guilty of a further offence of unlawfully disclosing personal information after it was found he had given details of a person in custody to a friend. Five other people arrested in connection with the investigation also admitted to a number of offences and all will be sentenced in October.